Veana Negasi: The Rising Star
---
Rising female star Veana Negasi shared her musical journey with HB pulse on September 1,2022. According to her, she started at the church, specifically the choir. Four years down the lane, covering music was her focus on a consistent basis, and that was the moment she truly understood and realized that music was what she was meant to do. She has released her first song, which she wrote herself, making it possible by believing in her confidence, which has encouraged her to transition from a cover artist to a song writer. She emphasized her waiting and preparation moments were the periods she did music covers, and now it's time to come out fully .
She named her role models for both local and international and they happen to be the late Michael Jackson and our very own Kojo Antwi. Her inspiration was how fans go crazy to the extent of fainting when the late star performs. His performances and persona always make her desire to experience such things in her musical life  though she can't dance like him. With Kojo Antwi, the mere fact that he sings so well without shouting pushed her to adore him more, hence treading on the same path for her music career. In all, she wants to perform like these great musicians.
Advertisement. Scroll to continue reading.

She's a songwriter and, per her, she picks up inspiration the moment she hits the studio. According to her, she has about 20 songs, including those that haven't been released to the public yet . She made it known that she's into music full time because she loves it. She gave her view on the point where males are dominant in the industry. According to her, that's the plain truth and it's everywhere, even in Nigeria, though she can't tell why. It has nothing to do with female output being lower or erratic. It's the norm everywhere.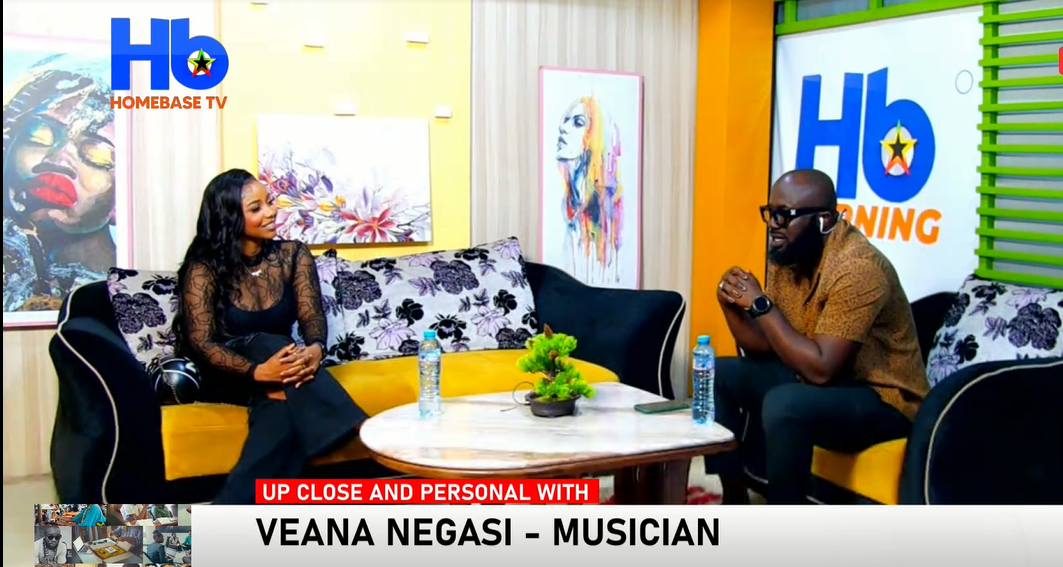 She made a revelation about her partnering with Lynx Entertainment, Richie Mensah's record label. We can all attest to the fact that every artist from that camp hits with more fire, so it's expected to get the same vibe from Veana. She described her relationship with the record label as "family," implying that she is well accommodated and welcomed.
Advertisement. Scroll to continue reading.
She talked about her new single, "Get Down." It's a party song targeted at pulling the girls out for the guys to follow up. Since the system is a bit tense, partying to release stress is the best. Get Down happens to be a solo song with a very nice video. It's the first music she has done with a dance beat god and the lyrics for the song flowed upon hearing the beat. 
For now, the focus is on selling Get Down, and in 2023, more bangers from her will be released, so we should expect to see her. She talked of the mind-blowing attention that Get Down has received so far, since he never expected it .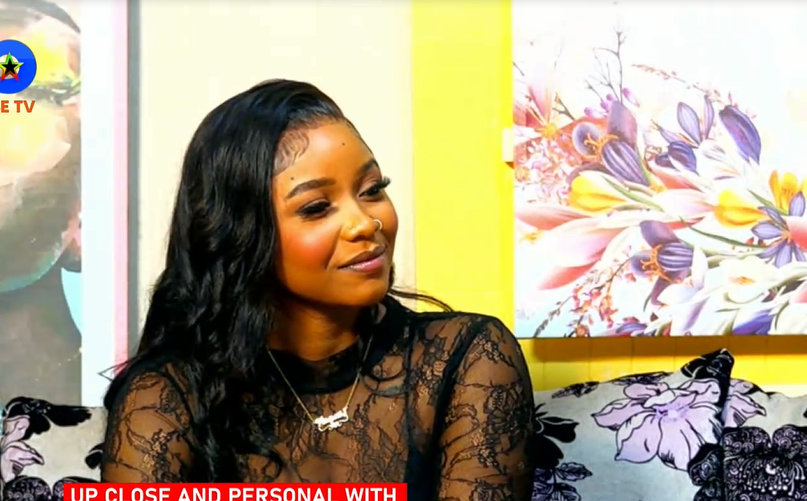 Vaena said that Sakodie is one artist in Ghana that she won't hesitate to do a music collaboration with; she's ever ready to pair up with him to cook up good music in the studio for public consumption. 
She mentioned Divido as an artist she would like to collaborate with from her sister country, Nigeria, as well as internationally with Chris Brown. She is always ready for a music date with these artists in her career
She talked of her performing at the Lynx Industry Night and invited fans far and near to pass through to see her performances with side attractions. 
She gave brief details of her name, Vaena Negasi, with Vaena being her real name and Negasi meaning bold, so she has combined the two together as her stage name. The same name is used for all her social media handles and the availability of Get Down on all streams.
Read Also:
Source:Rose Twum Marfo||hbtvghana|