TOSOGHA to Launch Tourist Liberty Card on Nov 22
The Tourism Society of Ghana (TOSOGHA), in partnership with the Ghana Education Service (GES), is ready to launch a modern and user-friendly card system, the Tourist Liberty Card, at the Accra Tourist Information Centre on November 22, 2023.
The introduction of the Liberty Card is inspired by society's vision to make exploring Ghana's rich cultural heritage and natural wonders accessible to everyone.
According to the Acting Executive Director of the society, Joseph Amartey, the programme is aimed at encouraging more Ghanaian youth to travel to tourist destinations amidst improved tour experiences and continuous efforts to promote domestic tourism.
"The Liberty card offers exclusive benefits for Tourism Society of Ghana members; from visiting most tourist sites nationwide, to access to cultural and tourism events locally and internationally. Not only does it save time and money but also adds value to every travel experience making it truly memorable. We are still in dialogue with other tourism stakeholders to come onboard the liberty card program to increase card benefits", he added.
He stated that the Liberty Card program is open to individuals, including Ghanaians and non-Ghanaians, across three chapters; Basic/Secondary Chapters: Students in basic, secondary, technical, and vocational schools, Tertiary/Public Chapters: Students, adults in universities, training colleges, technical universities, communities, corporations, religious organizations, and professional associations and Diaspora Chapter: Individuals of non-Ghanaian nationality.
Mr. Amartey disclosed that the Liberty Card will be processed, printed, and delivered to the Education District offices for pickup within 2 weeks of registration, and the acceptable identification for registration includes a passport and/or Ghana Card, while lost or damaged cards can be reissued for a fee after reporting the loss.
"The card has the name of the bearer, photo, nationality, unique identity number, expiry date and security code for verification. Liberty Cards are valid for three years but can be renewed annually, with varying fees for different chapters", he said.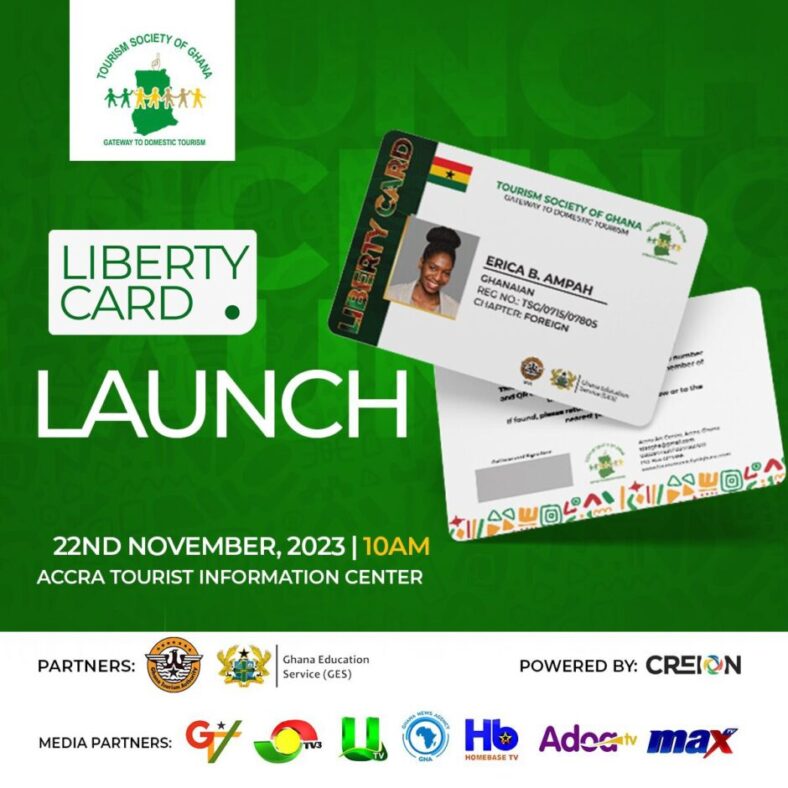 BACKGROUND
Tourism Society of Ghana [TOSOGHA] is a registered social humanitarian organization which was established in 2006 and has since operated under the auspices of the Ministry of Tourism, Arts and Culture, It collaborates with the Ghana Tourism Authority and partners the Ghana Education Service in the promotion of domestic tourism.
Ghana has long been touted as the "Gateway to Africa" and rightly so. Our beautiful country can boast of rich culture and amazing tourist sites that put it in a great position as the first place one must visit to explore the wonderful tourism potentials that abound in Africa. Additionally, Ghanaians in general are known to be very friendly and hospitable. In as much as we welcome and support the drive to attract foreign tourists to Ghana, we are committed to our prime goal to expose Ghana to Ghanaians, especially children and the youth.
About Author