The agenda to burn all the "History of Ghana" books from Badu Nkansah productions did not take place as planned as the Volta youth have revealed that they have been advised to be patient and desist from the acts by their traditional leaders and chiefs.
The past few days have seen a lot of protests, especially on social media by the Voltarians and their sympathizers who seek to ensure the total destruction of textbooks said to promote stereotypes against the people of the Volta region.
"If you can speak my language and you step on my toe, I am not bothered"

"People say I'm inward-looking, but that is what they think"

"I am very good especially to my people"
The above lines in quote were words found in the 'History of Ghana" learning material and has stirred up strong emotions in many Ewes who believe it is an agenda against them
Bright Atsu Agbetsitsey, organizer for the Volta Region Students Association granted an interview to Homebase TV and in the course of interaction, stated that the Volta Youth had actually planned to march to the Ghana Education Service to burn the bigoted books they had gathered but had to put those plans and actions to a halt because of the interventions of respected leaders from their society.
Advertisement. Scroll to continue reading.
Advertisement. Scroll to continue reading.
Read Also:
The youth activist suggested that all books, even those not in relation to the stereotype from the Nkansah productions should be rejected by Ghanaians to serve as a lesson to them since the words found in the book have the ability to incite a genocide like what happened in Rwanda some few years back
"I think it is time we started even boycotting buying of their books because if they can sit down and write this kind of nonsense about tribes then we should be afraid of them because how did it start in Rwanda…"
He further went on to explain that these offensive lines in the "bigoted books" have the tendency of wrongly informing young children using the book in their studies and can construct a negative image about Ewes in their minds permanently.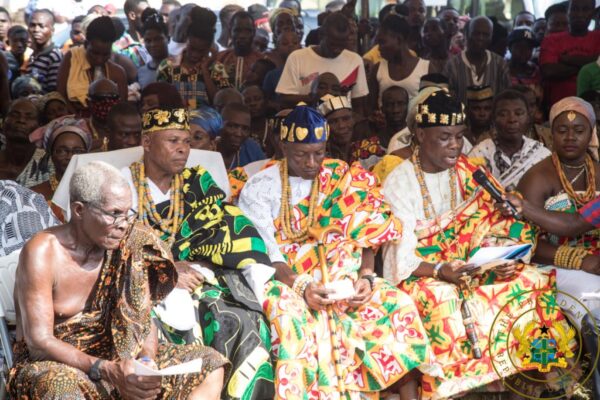 A span of two weeks has been given to the production company to clear off the controversial book from all shelves in the market of which the concerned Ewe Youth will later do their own inspection of every book store to ensure that particular learning material is completely obliterated from the system
Source: Jean Aryee | Hbtvghana.com