President Commissions 36.5 Million Dollars Hospital In The Tain District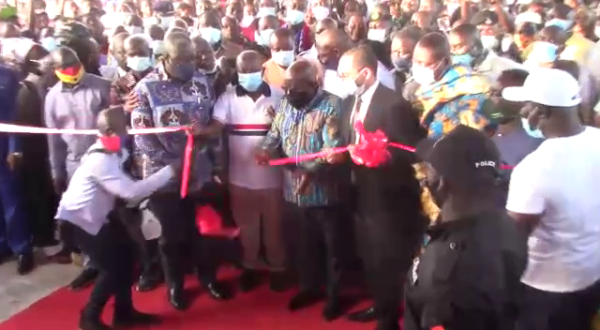 President Nana Addo Dankwa Akufo Addo has commissioned a 36.5 million dollars ultra-modern hospital at Nsawkaw in the Tain district in the Bono region.
Speaking at the ceremony, President Akufo Addo says this is the fourth special hospital commission by his administration follow by Tepa hospital.
According to him, this special hospital will serve people of Tain, Banda, Jaman North, and South, and Wenchi Municipality amongst others.
He appealed to the chiefs and residents of the area to take good care of the hospital especially the maintenance of the facility.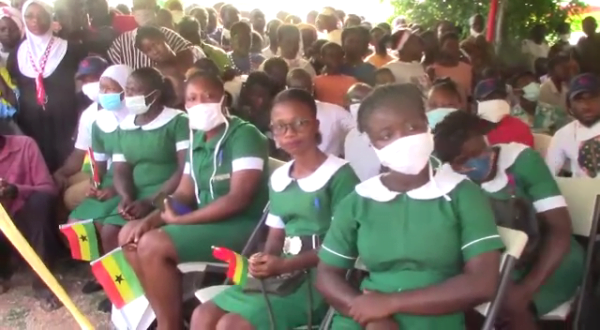 Read also: Ministry Of Sanitation Begins Evacuation Exercise Of Landfill Sites In Ghana
The Omanhene Nsawkaw traditional area Duodu Ampem applauded the president Akufo-Addo and NPP government for completing the project for Tain district.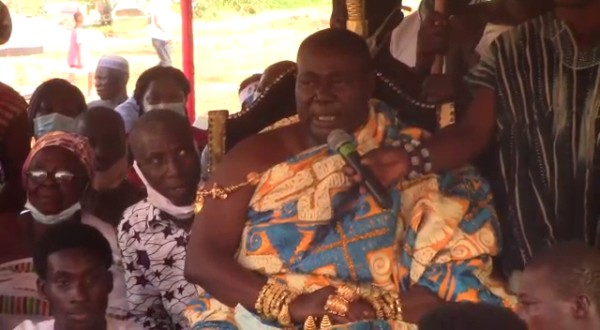 He also urged the Health Ministry to employ most of the workers within the district which will reduce the unemployment rate in the Tain District.
Watch Video:
Report by Ebenezer Berfi,B/A