Popular Ghanaian juju man has been reported missing.
The fetish priest is identified as Okomfuo Kwame Samuel as he was reported missing by one of Ghana's television station, Utv.
The funny thing is the missing fetish priest couldn't protect himself over claims that he has powers to protect another.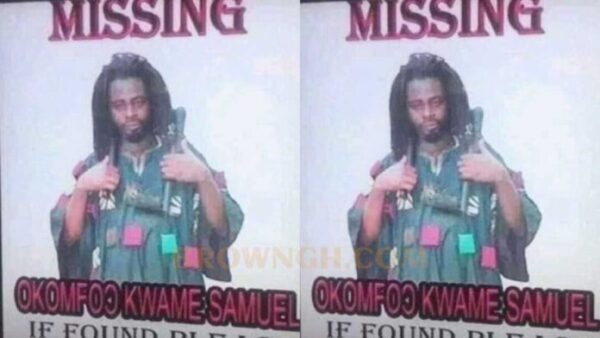 Read also: Watch Video: Karela United Stunned By Division 2 Side Asekem FC
On the poster, his picture was on it with the 'Missing' tag boldly written on top.