As part of preparations for the new football season, Premier League side Karela United FC hosted division 2 side Asekem FC at the Tema Community 8 Park.
Both sides started in an unsurprising lethargic way as football in Ghana had been on a long-absent period. However, both teams warmed into the game and thrilled people watching.
After both sides missed crucial chances in the opening exchanges, it was Asekem FC who broke the deadlock in the 20th minute.
An error from the Karela goalkeeper who took too much time on the ball was quickly closed down, the first effort on goal was blocked by a defender but fell to the mercy of Martin Karikari who easily converted the chance via a deflection.
Advertisement. Scroll to continue reading.
Read also: NPP's Good Governance Has Brought Excitement To The Youth- Stephen Nana Obeng Ntiamoah
Advertisement. Scroll to continue reading.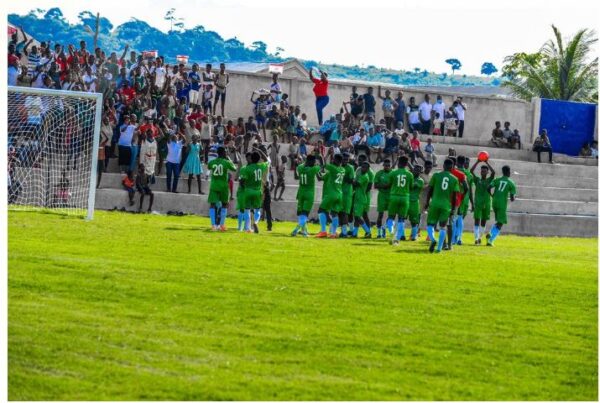 Asekem could have been 2 or 3 goals up in the first half if they took their chances. They started the second half strongly and found their second in a great team goal finished with ease in the 60th minute. They didn't wait for the final nail to the coffin as they netted the 3rd on the 62nd minute.
The Beposo lads proved too strong for the premiership side as they held onto the win. Both teams will continue with preparation for the new season and hope it ends well for them.
Watch video: