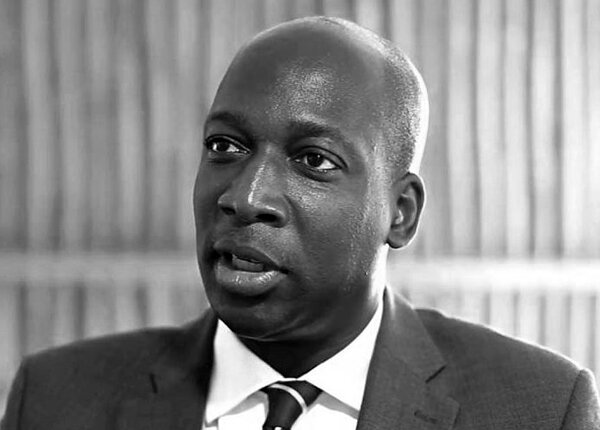 I enjoyed reading this book not because it is revelatory or that it makes earth-shaking discoveries. Indeed, I would say, that the book is linear when it comes to what it sees as the exclusive focus of business; bottom-line performance. And in too many places, this book tends to be too binary in its considerations.
But these are not even near-fatal flaws. They are – in my considered view – minor observations of small gaps to perfection. I found the book hugely useful. It is written as an exercise in collective introspection by the coaching profession, soon after the Financial crisis that rocked capitalism in 2008. The authors are, in my view, sincere in looking at what coaches could have done differently.
I particularly like the distinction between DIRECT and DIRECTIVE coaching. A point made in defence of more challenging modes of coaching being used more often. The point being made here is that too many coaches became cuddly Teddy Bears to powerful people in the corporate world that were paying their bills. The coaches simply stopped holding the mirror up to power.
Hence coaches stopped giving tough and challenging but necessary FEEDBACK. They no longer held powerful people, who were coachees nonetheless, sufficiently ACCOUNTABLE. There was signal unwillingness by many coaches to CHALLENGE clients, and to hold the TENSIO with them. Finally, not sufficient SYSTEMS THINKING was encouraged; which meant too much focus from business leaders being placed on short-term returns, at the expense of reflections and actions to secure the long-term health of society.
The consequence was greed took over. Too little focus on things like Sustainability and Purpose. Just the quarter's profits – by any means possible. In those circumstances, a financial collapse was both inevitable and predictable.
This seems to be the explanation of the authors of the book for what went wrong. It does not seem to me that this is an exhaustive list, therefore, I will like to hear what others think.
I identify with much of the arguments made though, as in this period I was working in the City of London and saw just how brutal the crisis was on many individuals and families, and therefore, on society. A world that allowed itself to believe the business could be sustained on tricks and magical thinking, had to come to terms with a need for substance and hard work in anything that is enduringly useful.
Nonetheless, I am interested to understand others' reflections on the lessons from, and the causes of, events like the Financial crisis. These writers believe that years of boom by business – remember these were the years of the so-called 'war-for-talent,' when there were so many jobs to be filled by competent talent. Yes, there was once such a world, only a little over a decade ago.
Hence the key focus of many business leaders became recruitment and retention. The coaching profession seemed to follow, like a pliant lapdog.
The fear of upsetting people by challenging them to higher standards became a common feature of this era. Well, until the crisis hit and the attrition of labour rang like a tornado. People were fired in droves, and that world of fanciful abundance disappeared. Another bit of evidence of neoliberal capitalism's characteristic tendency to come up with "magical thinking."
There is a reason why coaches must have courage, to be good at their profession. The challenge is a necessary part of what we do. To demonise the need for the challenge is to take the easy way out. Leadership that is productive, in any field, involves tough decision-making. Life is not only about cuddling teddy bears and espousing only co-active coaching, nice and soothing as that is. Peak performance sometimes involves pain and confrontation.
The challenge must also mean doing all we can reasonably do as coaches, to ensure that clients take agreed action plans seriously and execute them. Or else, as coaches, we hold their feet to the fire to do so, no matter how self-important the clients see themselves to be.
Of course, I will like to end on a note of personal triumph, however fleeting. Finally, a coaching book agrees with me completely that the coaching profession should take more interest, and push coaches to be more accountable for the implementation and execution of agreed action plans by coachees. This has always seemed to me, the right thing to do.
The book does not argue that complete responsibility for the execution of agreed actions shifts to coaches, just that the burden is shared more by coaches. I am fully in support of this and think that the mainstream of coaching must make this shift.
Too much of the existing coaching literature, in my view, continue to preach what seems to me like very strange orthodoxy. That responsibility for coaching actions is exclusively in the hands of coachees. I disagree.
Pilots do not say, "fasten your seatbelts," and then just leave it up to passengers to implement. There is a follow-up to ensure compliance. That follow-up is evident in engineering, law, medicine, architecture and many more professions. The professionals take responsibility for the quality and safety of outcomes.
So, where do so many in the coaching profession get this idea that "the client or coachee is responsible for executing agreed actions" and the coach must stay away from that? I offer one more challenge to what I consider a few elements of misguided orthodoxy in the profession. And I am glad this book agrees.
We are headed back to the pain of the Financial Crisis if we do not heed the lessons from the Financial Crisis.
Yaw Nsarkoh,
17 May 2023.
DISCLAIMER: The Views, Comments, Opinions, Contributions and Statements made by Readers and Contributors on this platform do not necessarily represent the views or policies of Homebase Television Ltd.
Visit Our Social Media for More