Squatters In Bawaleshie Express Their Anger To The Media
---
Many unauthorized structures are situated with families and singles occupying them. It has become a mini-abode for traders and some unskilled labour.
Some have known that place as a home for years, so they have nowhere to run to. The sudden demolition has rendered many speechless and homeless with no or little preparation. As the tractors and machinery were demolishing the area, occupants were wailing and pleading with the government through the media to reconsider their decision. Unfortunately, it was already too late, a video spotted on social media depicts how residents are affected by the current happenings, some indicating how their children will be homeless for days due to this action.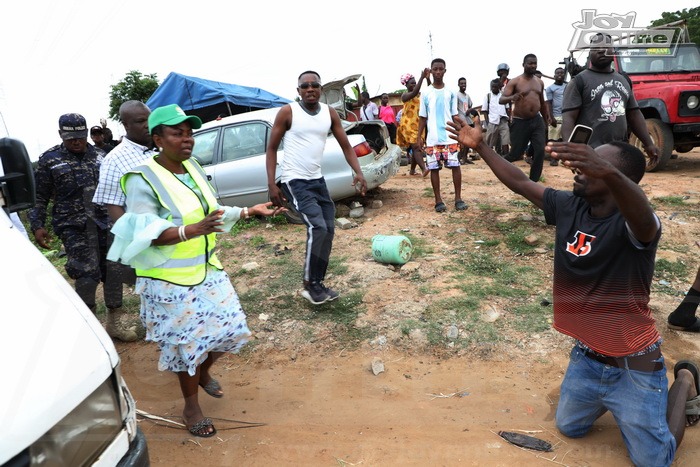 According to GRIDCO, their presence hinders their daily activities, preventing easy access to transmission towers. Some of the stretch sites mentioned in their press release included the Tema-Achimota-Mallam High Voltage transmission lines with the following sub-areas inclusive:
Advertisement. Scroll to continue reading.
Dzorwulu, Ashiaman, East Legon vicinities, American House, Adzei Kodzo, and Menpeasem inclusive. From Gridco, the demolition exercise will enable "unimpeded access to transmission towers by GRIDCO engineers and contractors in order for construction works to be carried out to ensure adequate and quality power transmission to the Greater Accra region and adjoining areas," hence the need for the demolishing exercise.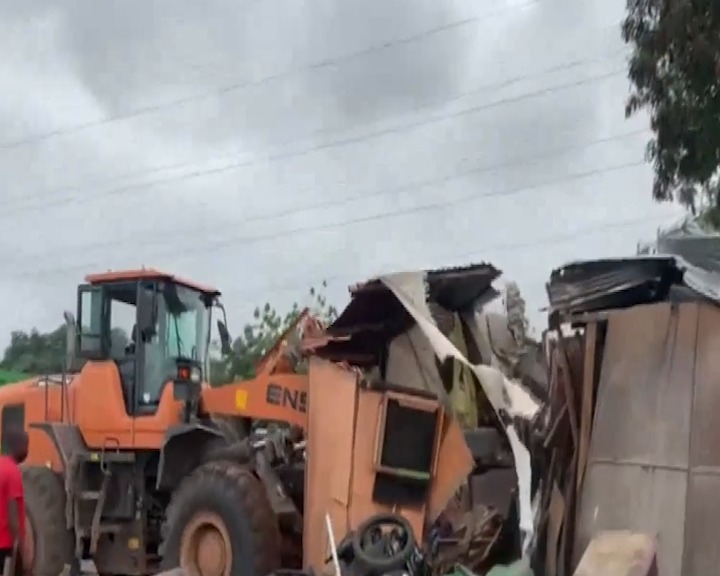 GRIDCO has recounted the consistent activities of encroachers along its transmission towers and lands. In order to supply reliable power and ensure public safety, they have no option but to evacuate people residing in these environments. This activity is to ward off individuals, shops, and garages 15 meters away from the transmission towers with 161kV lines at the center on both sides and 20 meters for 330kV lines since these activities expose danger to humans and property when transmission lines develop faults.
Watch demolishing video: Squatters In Bawaleshie Express Their Anger To The Media
Advertisement. Scroll to continue reading.
Unfortunately, occupants in these environments do not see the dangers their lives are exposed to, preferring instead to enjoy the accommodation-free environment, not to mention the high voltage radiation themselves and their children are exposed to, which will pose many health risks to them in the near future. Concerns raised by these encroachers when the media and tractors stormed their homes were about their inability to vacate these areas at this time. They are pleading with the government and GRIDCO to reconsider their decisions and grant them time off or assist them in obtaining accommodation.
READ ALSO:
Source: Rose Twum Marfo | Hbtvghana