Spend All Your Salaries On Your Girlfriends – Lady (@QueenPhreeshi)Tells Men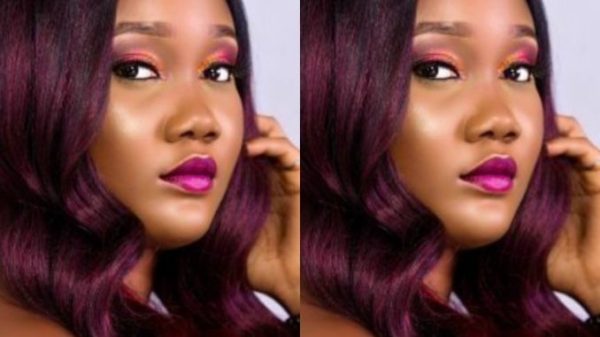 Views: 127
Read Time:
1 Minute, 13 Second
A question to the guys only. How much of your salary do you give to your girlfriend daily, weekly, or monthly?
Well, a Twitter user with the name @QueenPhreeshi is currently trending on the micro-blogging platform succeeding her presumed needless and senseless advice to men.
According to Queen Phreeshi, it's very important for guys to spend a lot of money on their girlfriends so that they won't be snatched by other guys who are willing to spend all their monies on them just to enter their "totos".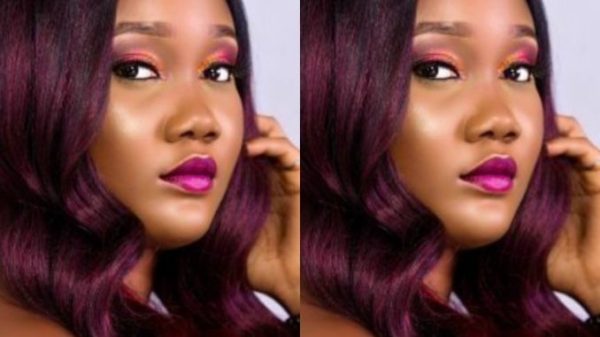 Now my question is, do ladies date for money or they actually engage in a romantic relationship with guys because they are truly in love.
Why can't most ladies work for their own money and acquire for themselves whatever they want? Rather than expecting struggling young-men to behave like ATM cards.
To the girls reading this, don't be gullible like Queen Phreeshi, be sensible and work for your own money if you want to live a luxury-filled life
Read Also: 
Kindly check Queen Phreeshi's "non-fa" tweet which has consequently courted unpleasant attention for her followed by un-ending brutal backslashes from the guys on the social network below;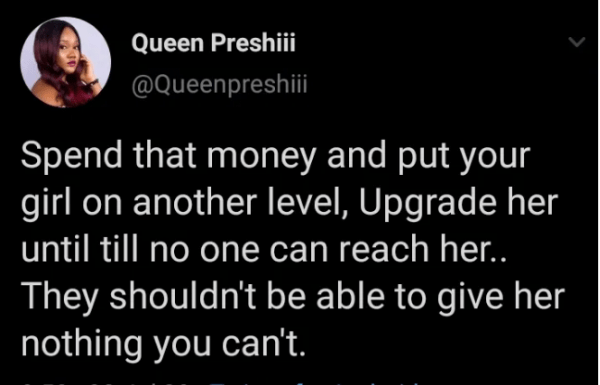 Source: Gossips24.com