Twelve (12) bodies have been discovered so far from the Apam waters following the devastating drowning incident that happened last Sunday in the Central Region.
Ghanaians received the heart-wrenching news of teenagers who were drowned and carried away by a strong tidal wave as they had fun at the Apam beach on Sunday, 7th March and sadly, the number of deaths continues to rise as discoveries are being made every day since that unfortunate happening.
Before meeting their untimely death, the teenagers were reported to have used an illegal route to the beach for the fear of being caught by fishermen as the ban on social gatherings by the President to help curb the coronavirus hasn't yet been lifted. They were believed to have used an unnoticeable route through a lagoon to the path of the beach they swam at.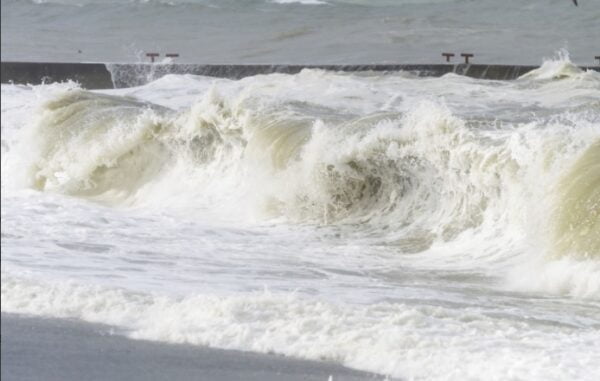 Two were luckily rescued by two good Samaritans not far from the scene and these survivors gave the narration of the strong tidal as the cause of death for the other swimmers.
Advertisement. Scroll to continue reading.
Read Also:
The Apam District Police Commander, Deputy Superintendent of the Police (DSP), Mr. Moses Osakonor stated that after receiving the information of the unfortunate incident at 5 pm that fateful day, his team rushed to the beach
Advertisement. Scroll to continue reading.
Attempts to retrieve bodies by the search party that very night was futile as they swam in vain and found nobody, dead or alive.
Monday morning, the search team was able to discover four bodies of the drowned teenagers and later, three more.
Ten boys and two girls make up the twelve bodies of those retrieved from the deep waters so far and the whole Apam community, even Capecoast have been thrown into a state of mourning, as some victims have their families reaching those grounds.
More bodies may be found in the subsequent days as one of the survivors disclosed they were more than 20 in the water.
Source: Jean Aryee | Hbtvghana.com