BONO EAST (KINTAMPO) – The president of Wangara Chiefs, Sariki Fayinama III calling on the Government as a matter of urgency to re-locate the center of Ghana to Kintampo.
Kintampo is a town and a tourist destination in the Bono East region of Ghana. It became Kintampo North capital in 2004. It has a population of about 50,000.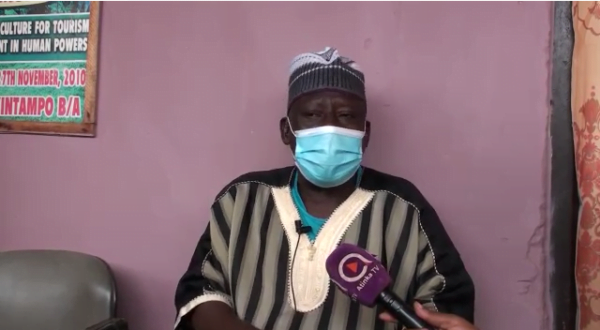 It has a lot of tourist sites such as Kintampo waterfall, Fulla waterfall, Centre of Ghana amongst others, which bring both Ghanaians and foreigners to visit the town every day for tourism.
According to Sariki Fayinama III, Techiman Bono East regional capital and Abease in the Pru West district are claiming that the center of Ghana located at their places which is not true.
Read Also:
He also said, in the olden days most of the white men stayed at Kintampo due to the geographical location as the center of Ghana.
He mentioned that there are a lot of plans to improve the betterment of the allocated place of the center which will attract and bring more tourists to the site.
Watch Video:
Story by Ebenezer Berfi, B/A | Hbtvghana.com