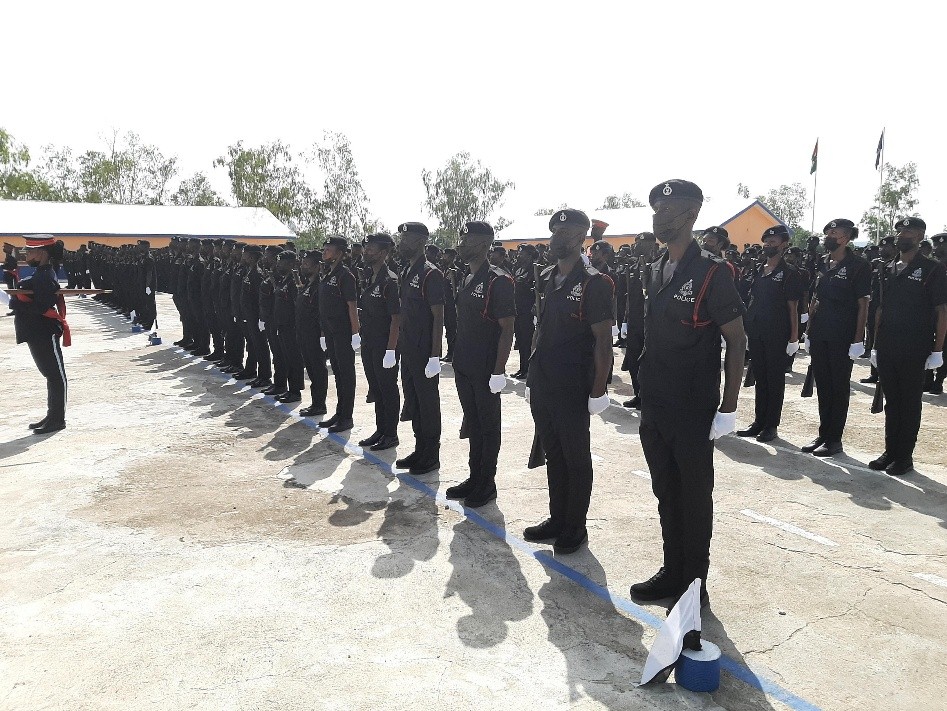 A criminologist with the Kwame Nkrumah University of Science and Technology (KNUST) is attributing the insurgence of police indiscipline largely to weakened recruitment processes.
Dr Jones Opoku-Ware says the absence of structures to painstakingly screen new recruits for the security service has culminated in employing misfits for the job.
Speaking on Luv in the Morning on Luv FM, he indicated that yearly recruits of people into the police service have in recent times become essentially a formality to cut down the teeming unemployed youth.
"In some places around the world, for someone to be enlisted, they undergo a rigorous level of education that is towards policing. They must have a degree and must have read the law, on how to relate to the public.
"But looking at the way we recruit, it is basically a way to get people jobs. Those being recruited are not passionate about the job. They get in and abuse the uniform," he said.
His comments come at the heels of a recent brawl that ensued between a police officer and some civilians allegedly over a rat carcass at the Wonoo Akotsosu checkpoint in the Ashanti region.
The incidence is one of many deviant behaviours witnessed by some police officers over the years with others resulting in the deaths of unarmed civilians.
The crime expert says the emotions and temperament of police officers must be "worked on as they are no more recognised as a force but a service".
This, he says, would help the officers to be adept at crowd control to proficiently de-escalate confrontational situations.
"After their training, their actions at the crime scene even seem to complicate the matter instead of being guardians and protecting life and property.
"They aggravate the situation because they are unable to manage their emotions. This causes so many problems at the crime scenes," he said.
The crime expert further suggested the institution of "Police Officer Liability Insurance" to hold the law enforcers accountable as seen in Western jurisdictions.
"Police officers can now be subjected to the civil processes like any other citizen. We must remove the 'cloak' given to the officers during their line of duty and rather subject them to investigations. CHRAJ can be used for this purpose. Because the police are given so many discretionary powers,"' he said.
Police Officer Liability Insurance
The police protective liability insurance policy is designed to cover incidents where law enforcement officers take actions that may be considered "wrongful".
This policy covers damages arising from property damage, bodily injury, or personal injury resulting from "wrongful acts", which include malicious, fraudulent or otherwise dishonest behaviour.
An individual's duty as a police officer may take time. During such times their naivety attracts a chunk of mistakes including malpractices that compel people to file a lawsuit against them.
The existence of professional liability insurance for police officers could cover lawsuits accusing the officer of committing malpractice.
Conversely, if found culpable the plaintiff could be paid compensation when the lawsuit turns unfavourable.
Having police officers purchase and maintain liability insurance would serve several purposes; to address police misconduct, increased civil litigation action, and improve trust between minority communities and law enforcement – Police Need Liability Insurance 2020 study in the US revealed.
DISCLAIMER: The Views, Comments, Opinions, Contributions and Statements made by Readers and Contributors on this platform do not necessarily represent the views or policies of Homebase Television Ltd.
Visit Our Social Media for More