Private School Teachers Give Gov't September 22 Ultimatum
Views: 8
Read Time:
2 Minute, 12 Second
According to the Coalition, unlike their colleagues in the public sector, teachers in private schools have not received any salary whatsoever since schools were closed in the first quarter of the year.
They said: "Since schools were closed in March, most private school teachers have stayed without salaries. For about six months that children have been kept out of school, teachers in the government sector have enjoyed full salaries without work and the closure of schools have paved [the] way for public sector teachers to reap from where they have not sown.
They lamented the fact that the "plight of private school teachers have been pathetic" since the Coronavirus pandemic forced schools to close down nearly 6 months ago, adding that some of their members had died due to poverty and an inability to pay for medical care.
Read also: Whenever NDC's Are Called To Defend, They Use Infrastructure…as If Infrastructure Answers Everything – Kojo Oppong Nkrumah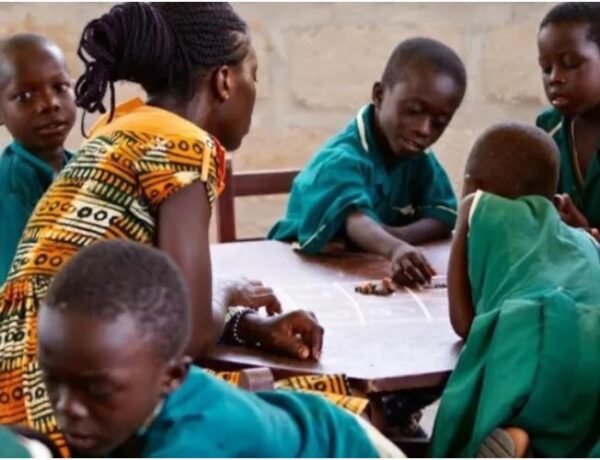 According to them, they feel neglected, as the government has exempted them from the reprieves offered in the stimulus package.
"The stimulus packages given did not reach private school teachers and we have all been left to our fate," they lamented.
They added: "One would have thought that, as the active cases significantly reduced, hence, paving way for the President to begin easing restrictions, putting children back to school would have been a priority for government.
They found it strange that other activities such as open-air drinking bars, commercial vehicles among other activities had been "prioritized over children going back to school without taking into consideration the negative effect children are going through while at home".
The Coalition further bemoaned the attitude of the Ministry of Education and the Ghana Education Service towards the issue of reopening of schools.
They said, "For example, at one point, the President had tasked the Senior Minister's Committee to come out with modalities for school re-opening. In another breathe, the Minister of Education comes out to say he has also formed another committee and expecting a report by 21st September whereas the Director-General of GES makes a completely different statement that, they will not rush to open schools."
The Coalition of Private School Teachers Ghana in a press statement stated that the inconsistency in government's communication concerning the reopening of schools was indicative of the fact that government does not prioritise educating children and is oblivious to the plight of private school teachers who have not been paid for the past six months.