On Day 14 of Lockdown: John Mahama writes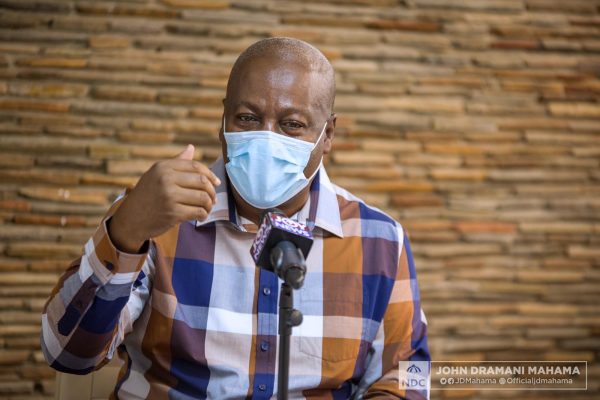 Views: 148
While our minds are focused on fighting COVID-19, I would like to start a conversation about strategic plans and investments that will address future pandemics. As I have already suggested there is the need for a National Infectious Disease Response Plan that clearly sets out the specific steps to be taken to prevent the entry of such diseases, quickly arrest them at a very early stage even if they do enter our shores and reduce their impact to the barest minimum.
Read Also: Mentally-ill Ghanaian dies in UK detention centre
I have previously stated that given the opportunity, I will ensure that we establish another medical research centre with capacity like the Noguchi Memorial Institute for Medical Research (NMIMR) and the Kumasi Centre for Collaborative Research in Tropical Medicine (KCCR) in the Northern part of Ghana as part of the Response Plan. Under the plan, we will double the bed capacity of the 37 military hospital and build an Infectious Diseases Centre there to cater for the Southern sector in order to help manage infections like Ebola and COVID-19.
StopTheSpread
StayAtHome
COVID19