Egypt has opened a record-breaking mosque in its new administrative capital city – but has been widely criticised for the costs involved.
The government has been building a new city in the desert, to try to move people away from heavily-congested Cairo.
But the unveiling of the new centre and mosque was criticised on social media.
It comes at a time when Egypt has been fighting soaring prices, with inflation running at just over 30% in March.
The New Administrative Capital of Egypt has been purpose-built 45km (28 miles) east of Cairo.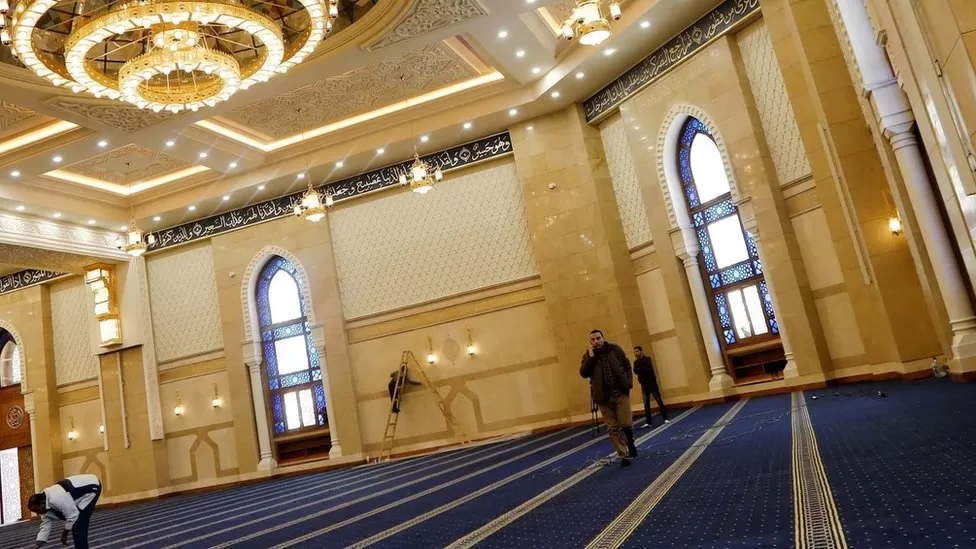 Its new Islamic Cultural Centre also includes the Grand Mosque, which covers more than 19,000 sq m and is capable of hosting 107,000 worshippers.
The mosque cost 800 million Egyptian pounds ($25.9m; £20.7m) to build and is the second-biggest mosque in the Africa.
State media celebrated the mosque for breaking three world records – including the highest pulpit in the world, standing at 16.6m (54.5ft) and handcrafted from the finest types of wood.
The second and third were for the main chandelier of the mosque, which is the heaviest in the world at 24,300kg (53,572lb), and the largest, with a diameter of 22m (72.2ft) and comprising four levels.
The opening event was attended by President Abdul Fattah al-Sisi, with state media describing it as showing Egypt's "grandiosity".
But on social media there was severe criticism.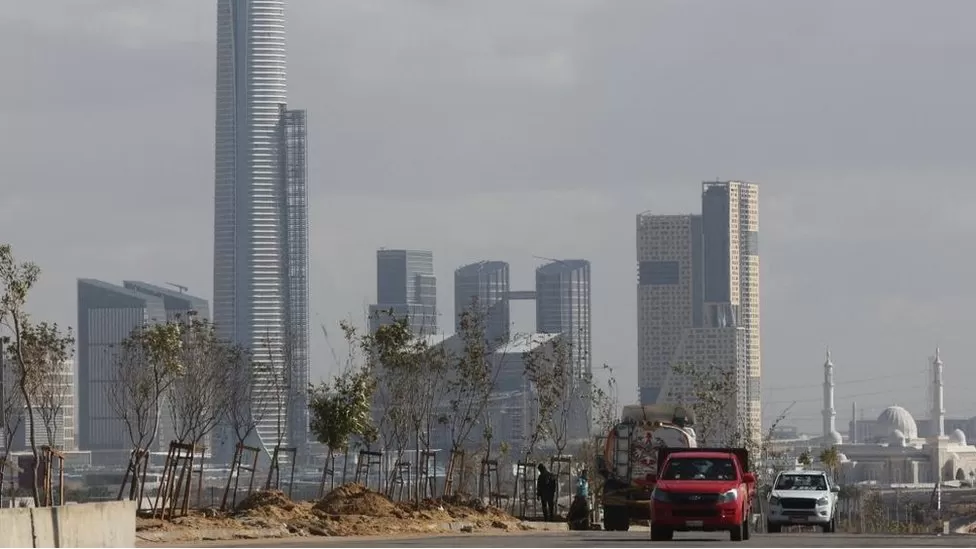 Egypt is facing a deepening economic crisis. Its currency has lost half of its value against the dollar over the past year, causing inflation to reach its highest level in five years.
The country has also been selling state assets to Gulf investors to help plug a widening budget deficit.
Many people went to Twitter and Facebook to criticise lavish spending on religious places at this critical time, as millions of Egyptians struggle every day to put food on their table.
One Facebook user posted: "Overspending, insanity and waste of money. The tallest pulpit, the heaviest chandelier and people can't find anything to eat. Sell this chandelier and pulpit and the whole mosque if this will help solve the problem."
Another user said that the mosque remains closed all year, opening every three months so a hundred people can use it, then it is closed again.
A third raised concerns about overspending on mega projects, writing: "Well, what should we do with people who can't find what to eat or young men who can't get married? It does not matter. We have the largest mosque, heaviest chandelier, and the biggest foreign debt that we will continue to pay till Doomsday."
President Sisi – who led the military's overthrow of his predecessor, Mohammed Morsi, in 2013 following protests against his rule – thanked participants, workers and singers at the event, which was also attended by the prime minister.
His official spokesperson used social media to post pictures of him enjoying the celebrations, an event the local media described as launching the era of the "new republic".
DISCLAIMER: The Views, Comments, Opinions, Contributions and Statements made by Readers and Contributors on this platform do not necessarily represent the views or policies of Homebase Television Ltd.
Visit Our Social Media for More
About Author