Mother Arrested For Killing Her 6 Month Old Baby, Diced The Body Into Tiny Pieces And Poured The Body Parts Into A Cooking Pot
Shocking photos going viral online has captured the wicked act of a mother, who was arrested after she was caught killing her children.
The unidentified woman who looked to be in her mid-20s was nabbed after she killed her 6-month-old child, diced the baby into tiny chunks, and poured the body parts into a cooking pot.
The incident reportedly happened in Pitoa, Badjenga village, North region of Cameroun.
Read also: Politics Is Not About Bloodshed – Sindaa NDC Youth To Akufo-Addo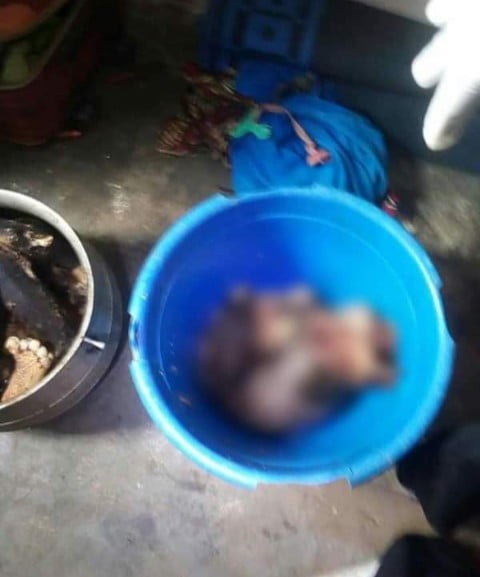 It was gathered that after butchering the baby, she tried to also kill her 2-year-old child before she was intercepted by neighbors who were alerted by the child's screams.
Before long, a large crowd were drawn to the scene, as the said lady was tied down and subsequently handed over to the Pitoa Police command.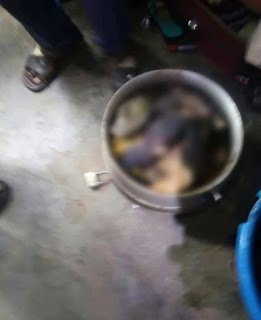 As at the time of filing this report, her reasons for carrying out such heinous acts were not given.
Although some onlookers have suggested that her reasons might not be different from other similar cases, where young mothers kill their children and blame poverty for their wicked deeds.