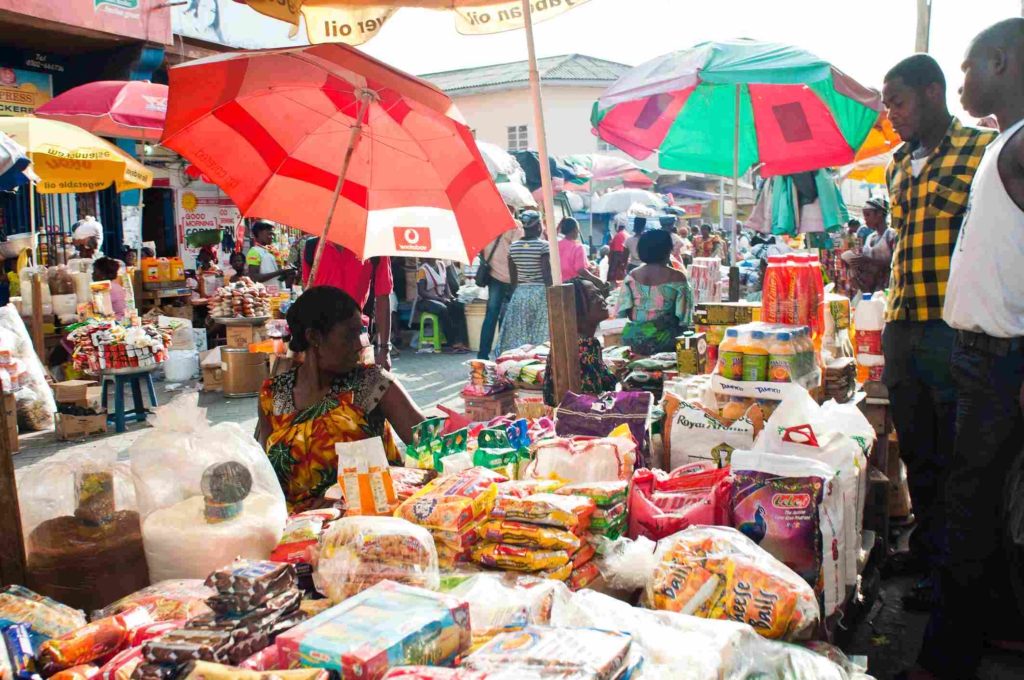 In most markets in Accra, 5:00 am is often bustling with a flurry of buying and selling of groceries.
Vendors behind the fresh supply of foodstuffs and other products to homes, restaurants, and schools are largely women.
These traders are usually under the hot sun with scanty or no covering, mostly on sideways, pedestrian walks, and street corners, all in an attempt to eke a living.
The sector is considered as the engine of the country's economy since Small and Medium Enterprises contribute about 70% of Ghana's gross domestic product. Women in the service sub-sector in wholesale or retail trade contribute 55% of this figure.
[embedded content]
However, this group's myriad problems include access to credit due to a lack of collateral, inadequate savings needed for equity payments required for loans, and cumbersome bureaucratic procedures for accessing formal credit facilities.
This, many of the women say is negatively impacting their businesses and further making life difficult.
Adoley, a petty trader at the Makola market, said her trading activities put food on her table and help cater for her three children, thus, their only means of survival.
"When I wake up, I prepare my kids for school, prepare food for the house and set off to do my petty trading. It has not even easy since my husband died 10 years ago. I pay all the bill including light and water. I also pay the rent, it really difficult," she said.
Speaking to the Labour series on JoyNews, although, Adoley is money-oriented and finds fulfillment in waking up early to sell groceries for her customers. She thinks life could be better if there was any help from somewhere.
"We beg government to help us at least reduce the fuel prices so that it can reflect in our trade," she decried.
A fishmonger, Kwaale, who has been doing the business for over three decades after her mother introduced her to it, said it has been of immense support to her family but is not all rosy.
"Things are very expensive so the profit has reduced," she told JoyNews' Ayisha Ibrahim.
Another trader mentioned that although her husband supports the family it is not easy as they both do not make enough to maintain the home and are somethings required to take loans adding that "if you don't work hard to settle the loans, you end up being arrested by the police."
But the women are not daunted by these challenges. They hope government would do something to lessen their burden and make waking up at dawn worth their while.
DISCLAIMER: The Views, Comments, Opinions, Contributions and Statements made by Readers and Contributors on this platform do not necessarily represent the views or policies of Homebase Television Ltd.
Visit Our Social Media for More
About Author