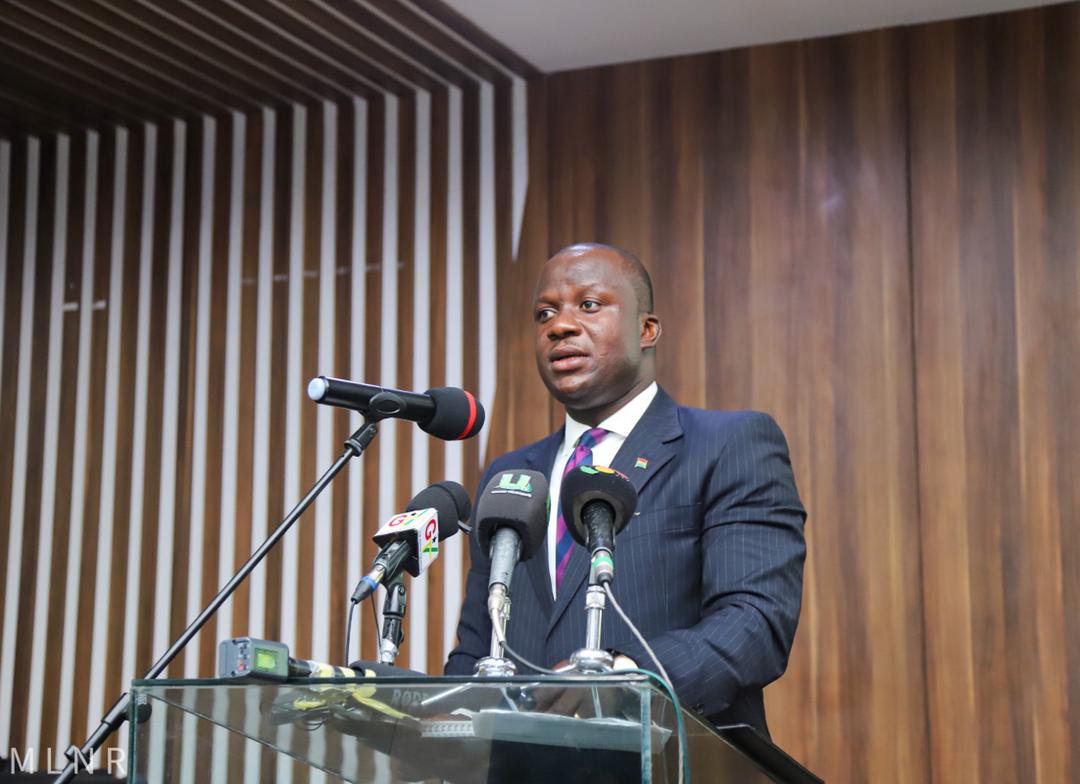 Minister for Lands and Natural Resources, Samuel Jinapor has reiterated the importance of youth participation in the management of Ghana's natural resources towards economic development.
According to him, the country's youth population, who he also describes as custodians of her resources, bear the consequences of environmental degradation and the depletion of natural resources. He says it is imperative to the country's development, therefore, for the youth to assume major responsibilities in natural resources management.
The Minister was the keynote speaker at the maiden edition of a National Youth Conference on Natural Resources and Environmental Governance organised by the Strategic Youth Network for Development (SYND) at the British Council in Accra.
"We recognise that if we are to build the Ghana we aspire for current and future generations, the youth must be at the centre," he said.
"It is for this reason that since 2017, several policies have been adopted to mainstream the youth in Natural Resource and Environmental Governance".
"It is obvious, that we haven't fully tapped into, and unleashed the full potential of our youth," he said. "Young people always bring fresh perspectives to natural resource management, and are more likely to embrace innovative and sustainable solutions to environmental and natural resources management".
"It is, therefore, of utmost importance that we actively engage the youth, tap into their creativities, unleash their energies, and find more and effective ways of protecting our environment and natural resources".
Mr Jinapor added that: "By involving young people in Natural Resources and Environmental Governance, we are also likely to solve one of the biggest challenges that confront young people – youth unemployment."
The Thursday, April 27 event was aimed at the active inclusion of young persons in the planning, development, implementation and evaluation of environmental policies key to Ghana's environmental sustainability ambitions under the Natural Resource and Environmental Governance (NREG) program.
According to its organisers, the conference will help build strong collaboration between relevant state agencies and young environmentalists as well as fuel the country's sustainability drive, and deepen partnerships between young advocates and other key actors toward attaining the country's commitment to the Africa Agenda 2063 and Sustainable Development Goals (SDGs).
The conference provided a platform for young entrepreneurs to showcase their innovative climate and waste management solutions to attract partnerships and investments. It was also an opportunity for the private sector to showcase its contribution to the Environment, Social, and Governance (ESG) principles.
The Strategic Youth Network for Development (SYND) is a youth-oriented NGO which focuses primarily on contributing to ensuring good governance in the natural resources and environmental sector through active youth inclusion.
DISCLAIMER: The Views, Comments, Opinions, Contributions and Statements made by Readers and Contributors on this platform do not necessarily represent the views or policies of Homebase Television Ltd.
Visit Our Social Media for More
About Author