Radio presenter and disc jockey, DJ Slim, says rapper and singer Jay Bahd is above the 24th VGMA Best New Artist category.
According to him, the 'See No Evil' rapper sprouted into the music scene during the COVID-19 lockdown in 2019 and had already gained nationwide recognition, therefore, he cannot be listed among the new artists in the 2022/2023 year under review.
Speaking on Daybreak Hitz on Hitz FM, he said: "Jay Bahd is bigger than the 2023 Best New Artist category."
As expected, DJ Slim's comments generated mixed reactions on-air and on social media, where some pundits and a cross-section of the public sided with him, whereas the rest opposed him.
One of the opposing figures was Showbiz pundit and talent manager, Nana Asiamah Hanson, also known as Bullgod, who noted that Jay Bahd earned a nomination in that category because he was among the new artists who were recognised in 2022/2023, as per the VGMA board.
DJ Slim also argued that the 'Condemn' hitmaker had tracks with the Asakaa Boys (Akatafoɔ, Ma Drip, Sɔre and Yɛ Yɛ Dɔm) among many others that were hit songs spanning between 2020 and 2022.
Jay Bahd has accumulated 30 million streams on Boomplay. His album, 'Return of Okomfo Anokye' has 8 million streams on the same platform.
His catalogue has chalked a total of 39.5 million plays with monthly listeners of 348,000 on Audiomack.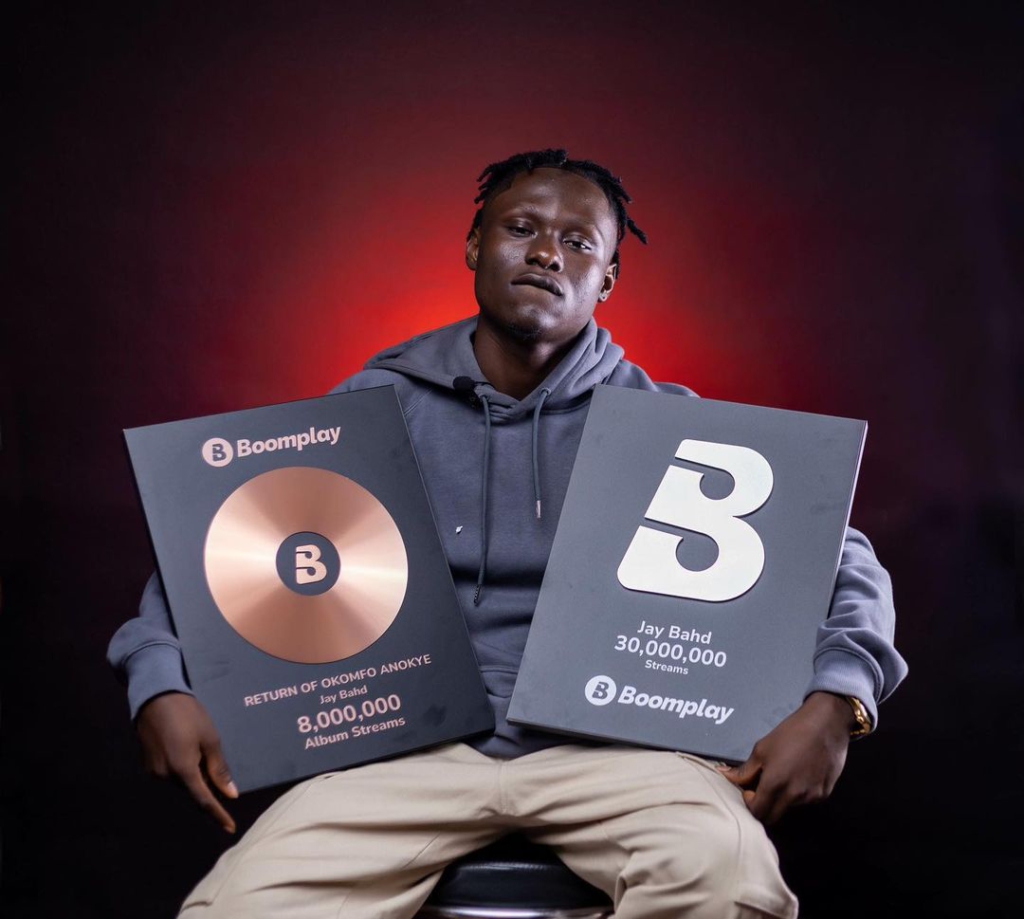 This according to DJ Slim sets Jay Bahd above the aforementioned category.
However, Bullgod countered DJ Slim's argument by saying that artists do not necessarily earn nominations in the Best New Artist category in their first year of music release.
"You can be doing music for 30 years. Once the scheme recognizes you in the following year, you earn your nomination.
"Let's say somebody has been doing music since 1999. You only got to hear it now in 2023. Wouldn't you consider the musician a new artist?" Bullgod quizzed.
DJ Slim, however, held firmly to the point that for an artist whose songs chalked millions of streams on digital stores; multiple airplay on radio and TV over the years, Jay Bahd had been reduced to a new artist by the VGMA scheme in 2023.
For clarity, the 'Best New Artist' category definition states that: "The Best New Artist is the artist(s) adjudged by the Academy, Board and the General Public as the most promising and talented emerging artist(s). The award goes to a relatively new artist(s) who released a single/EP/album that establishes the public identity of the artist within the year under review."
Therefore, according to the scheme, Jay Bahd is "relatively a new artist," but DJ Slim begs to differ on the scheme's take.
But according to the Go Get rapper, he didn't know he needed to file for nomination to be given a spot. He revealed this in a conversation with a popular content creator, Kwadwo Sheldon.
DISCLAIMER: The Views, Comments, Opinions, Contributions and Statements made by Readers and Contributors on this platform do not necessarily represent the views or policies of Homebase Television Ltd.
Visit Our Social Media for More
About Author