The 2023 Greater Accra Region's best–practising midwife Racheal Hesse Matey has cautioned women against consuming unprescribed medication to treat fibroid disease.
She says the disease which affects a substantial number of women deserves delicate care and should be treated by trained health practitioners.
"Fibroid is a condition that when you joke with it with herbs, it can cause complications. People say the herbal bit will make it vanish.
"When women hear that herbal medications can treat fibroids, and they take those medications continuously, it can lead to complications Then they come back to the hospital with complications," she observed.
"So, we are telling the women out there that when you see symptoms, get to the hospital, and get a thorough investigation done.
"Women should not go for medication that hasn't been prescribed by their health professionals. Mothers should know that symptoms of fibroid can be managed at the hospital," she added.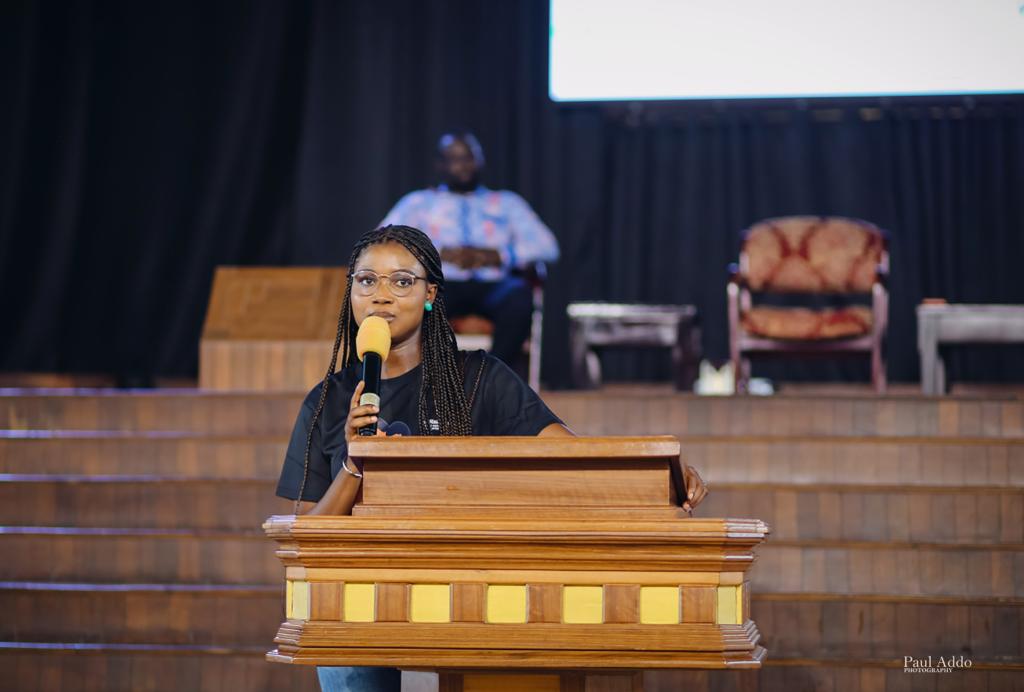 Mrs Matey who is a senior staff midwife at the Greater Accra Regional Hospital (Ridge Hospital) was speaking at a health education session organised in collaboration with the International Palace Church at Madina.
The event which attracted hundreds of market women was on the theme "diseases and health issues among women in their reproductive age."
Topics discussed included pre-conception, fibroids, and menstrual disorders.
Fibroids are non-cancerous growths that develop in or around the womb. The growths are made up of muscle and fibrous tissue and can be dangerous to the health of women.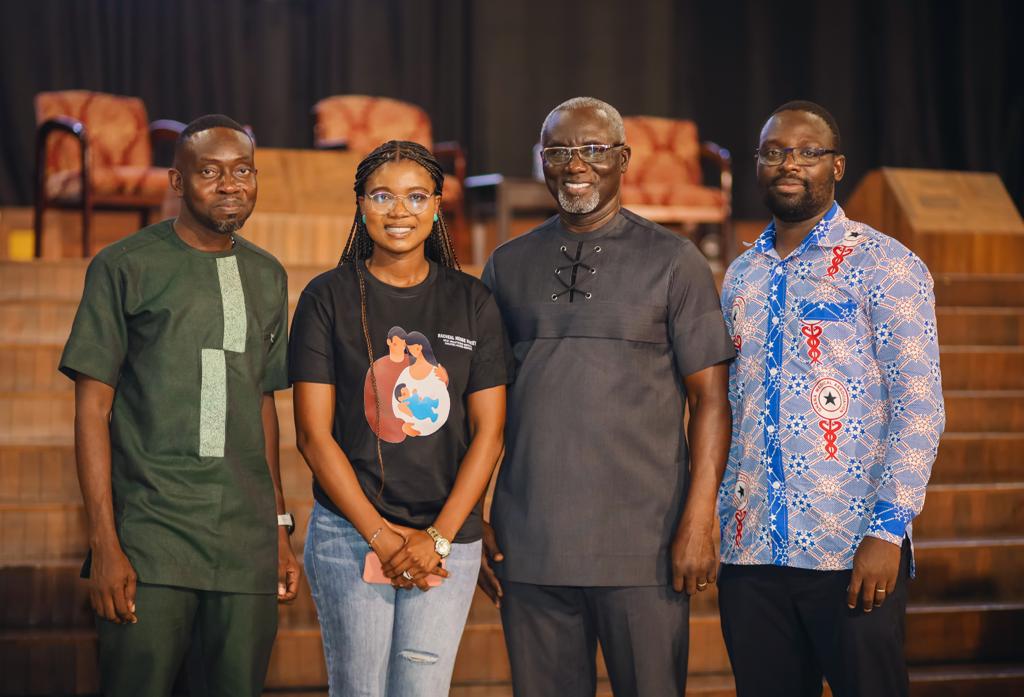 Medical practitioners Dr Emmanuel Kponor and Dr Ekow Amponsah Dadzie who both work at the Obstetrics and Gynecology Department of the Ridge Hospital also cautioned against self-management of fibroids.
"We know some women take herbal preparation for fibroid. We don't want to spoil anyone's market. But we will say whatever medication you take; the fibroid may shrink but it doesn't mean it's off.
"A few months later, there can be a rebound. So, I will urge women to come to the hospital for an examination so we take it up from there," Dr Kponor advised.
The women who participated in the health forum asked various questions that the medical team responded to.
Mrs Matey says the objective of the forum is to bring healthcare information closer to the people. "This is for our mothers in the market so we can give the right information to the mothers. And to young women as well," she said.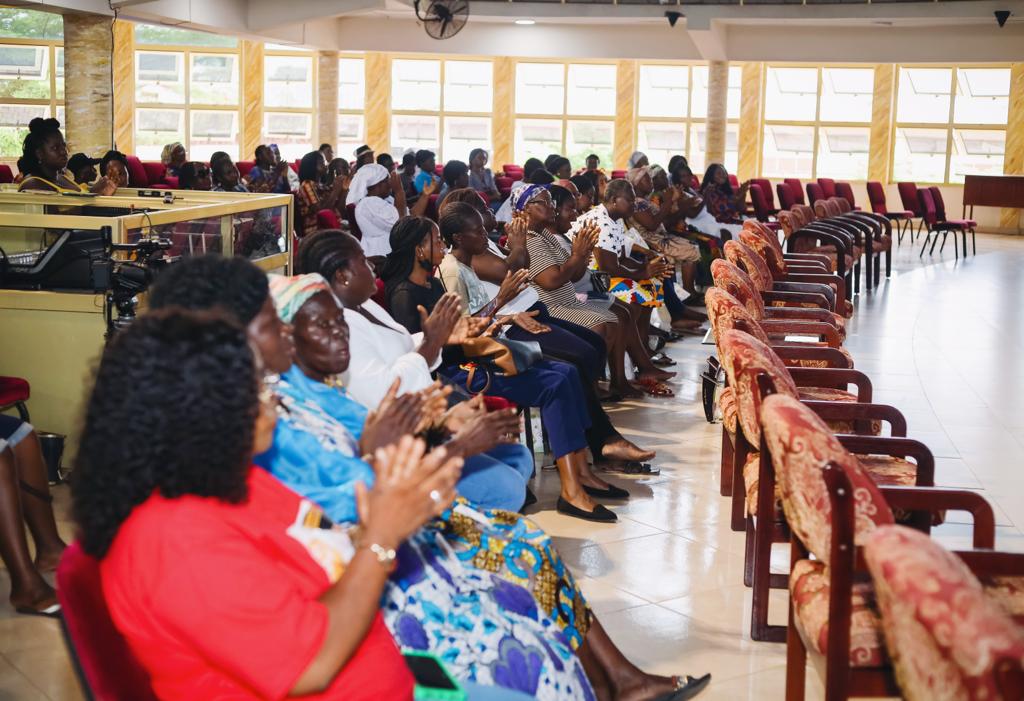 On May 5, Mrs Matey was honoured as the best-practising midwife in the Greater Accra Region by the Ghana Health Service during the national launch of the 33rd International Day of The Midwife and Awards Ceremony 2023.
She was awarded for her efforts in supporting women before, during, and after birth, as well as her educational efforts.
"I am fascinated by the science and experience of pregnancy, labour, and postnatal care. This inspires me to undertake in-depth studies on it. I love to educate mothers on labour issues. That's why I go to radio and TV stations to undertake such educational activities," she said about the award.
"My greatest joy as a midwife is seeing a mother go through the pregnancy journey smoothly and have a safe delivery.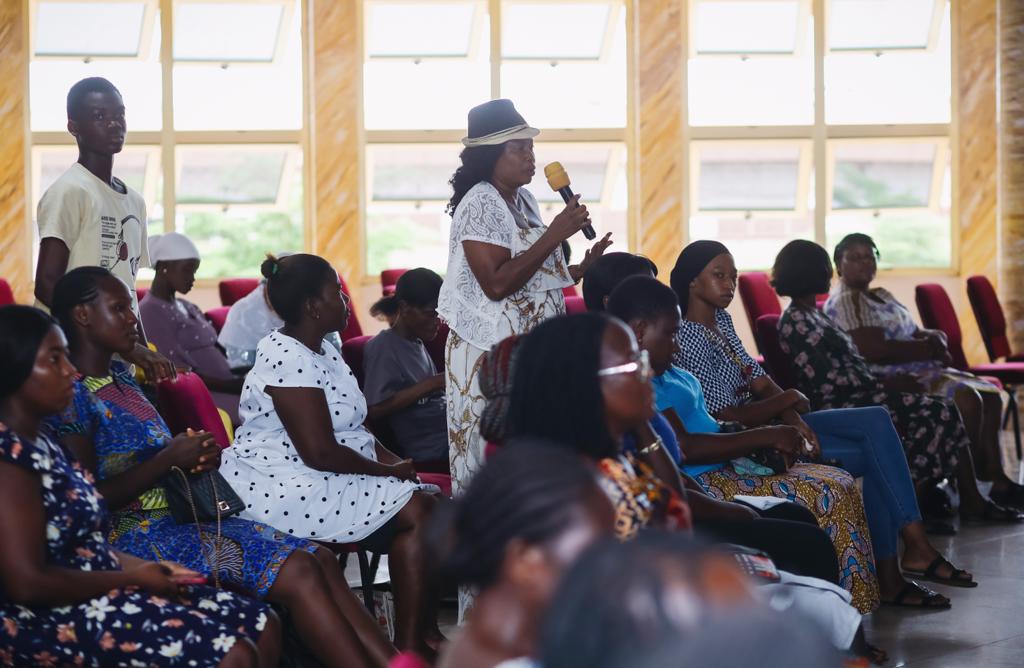 "My definition of a 'Hebrew Woman' is having a healthy mother and a baby irrespective of the modes of delivery. I will continue to educate myself and improve my knowledge, so I can help save the lives of more women and babies," she said.
Mrs Matey says the award has inspired her to want to do more. "I see it now as a huge responsibility on my shoulder. Greater Accra is looking up to you. So, the vision will be bigger. So, we will focus more on health talks and have one on one talks with women," she added.
Benard Mendah Adams, senior pastor of the International Palace Church in Madina commended Mrs Matey for her efforts.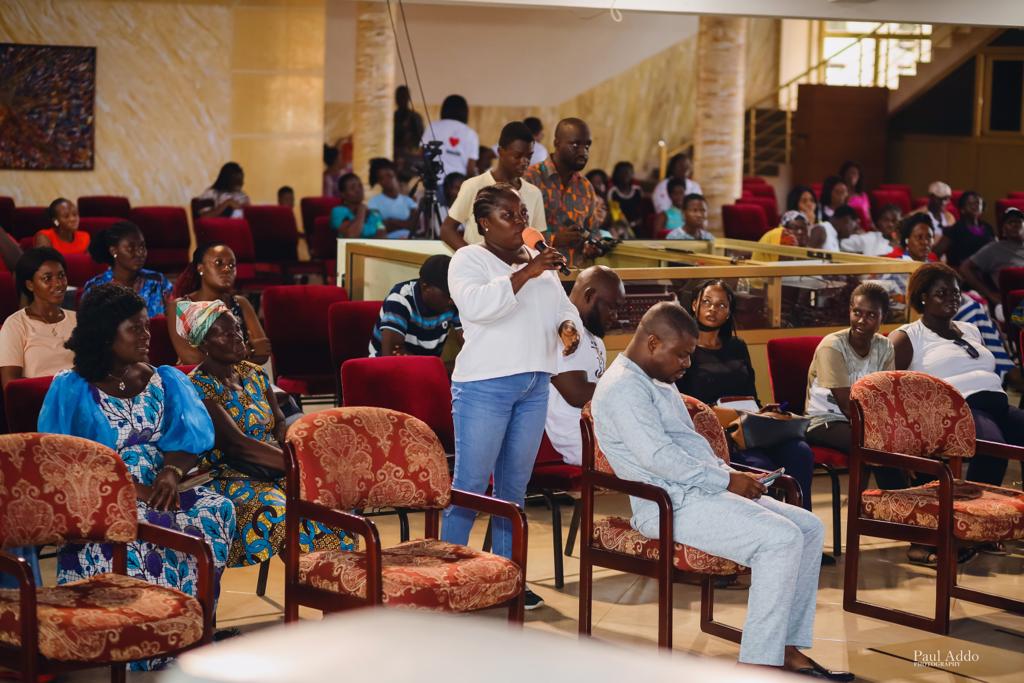 "When you observe her dedication, passion, and compassion for the work she does, it came as no surprise to us that she was adjudged the best midwife in the Greater Accra Region.
"As a church that believes in the physical health of people as well, we collaborated with her to do this. It was great to see the joy on the faces of these women and the excitement on their faces," he said.
"I want to thank my daughter Rachel for doing this. I pray that she does this more often to help our communities," he added.
DISCLAIMER: The Views, Comments, Opinions, Contributions and Statements made by Readers and Contributors on this platform do not necessarily represent the views or policies of Homebase Television Ltd.
Visit Our Social Media for More
About Author