Ghana Reports 34 Monkeypox Outbreak
---
The ministry of health declared the outbreak of monkeypox during a press briefing at the ministry of information on the 19th of July, 2022. Ghana is said to have recorded 34 cases since its outbreak. The world health organisation pronounced monkeypox as a global outbreak that demands a global public health emergency on the 23rd of July 2022.
The monkeypox virus is a zoonotic infection that primarily affects West and Central African countries. Previous instances in the UK have been confirmed to be imported from nations where monkeypox is an endemic disease. The first confirmed case happened on the 30th of June 2022 in Mississippi. According to the world health organisation, cases of monkeypox are set to be more than 6,000, with 80% of them being in European countries.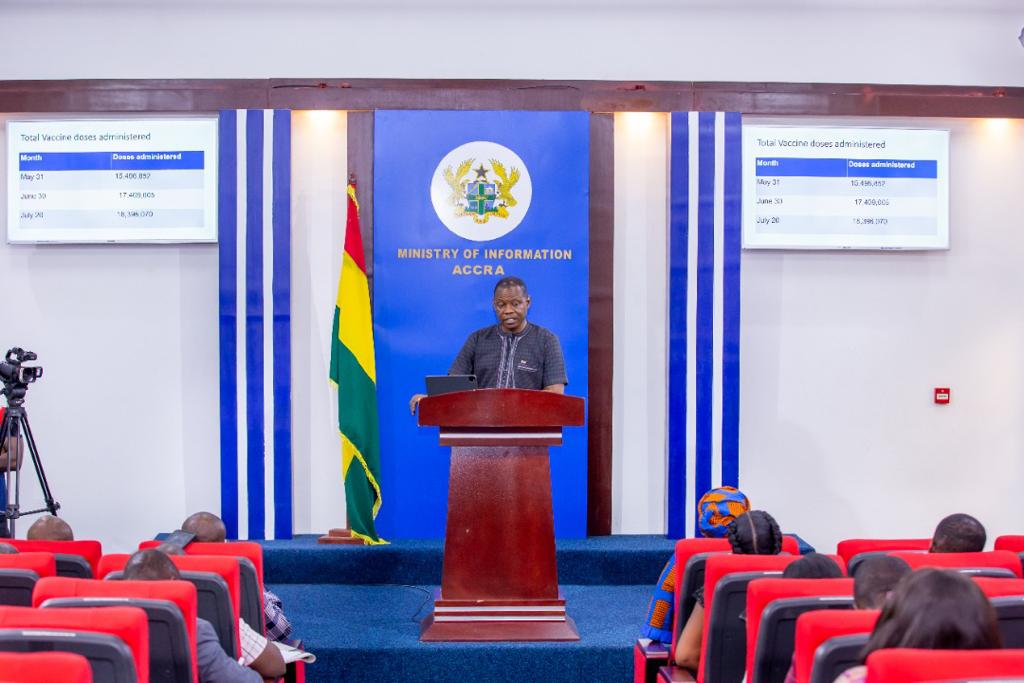 According to the CDC, monkeypox can be spread in other ways, such as by contacting a surface or object that has been touched by an infected person, even though it is typically spread by men who have sex with other men.
Advertisement. Scroll to continue reading.
The press briefing that took place to address the COVID-19 trust fund, how it has been of help, the money gained, and plans laid down to address issues surrounding COVID-19 in the near future. This led to the pronouncement of monkeypox, which happens to be the recent health-related issue making waves globally.
Ghana happened to be out of the news in relation to monkeypox since its emergence as other African countries were reported to have gotten a share of the cases. Unfortunately, Ghana happens to be the most recent country making waves in the news with 34 cases of monkeypox recorded since its outbreak.
Advertisement. Scroll to continue reading.
The Ghana health service is said to have identified cases of monkeypox in six of the sixteen regions, which include Eastern, Western, Greater Accra, Bono, Bono East, Ashanti, and Upper West. He stated the ministry's measures are put in place to control this outbreak and prevent it from spreading throughout the nation.
Read Also:
Source: Rose Twum Marfo | Hbtvghana.com