Brain Drain: Possible Ways To Minimize It
The recent skyrocketing of brain drain in Ghana, especially in the health sector, has become an issue of national concern and debate recently. One might ask what the meaning of brain drain is. Brain drain is a state in which qualified professionals or the intellectual workforce of a country migrate to a foreign land in search of greener pastures. Professionals such as doctors, nurses, lecturers, engineers, university graduates, and many others.
The question being asked is: what is the main reason for this brain drain surge in our health sector? Many concerns have been raised by health professionals for some time now, but no solutions have been found. Some of the complaints are about the poor condition of service, lack of working materials, high rate of unemployment for trained professionals, etc.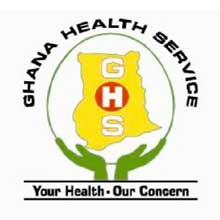 Poor service conditions are one of the leading causes of brain drain in the health sector, with concerns about allowances and salaries driving these professionals to leave their home country in search of greener pastures with their skills elsewhere. In this case, if the government and the various health organization groups ensure an improved condition of service, these health professionals will not export their skills and knowledge elsewhere. Hence, the government should swiftly make provisions to address these concerns of our health workers to ward off brain drain. Many cases of brain drain have been recorded in 2022, and if precautions are not taken, our hospitals will be full of patients with no or few health officials to attend to them, affecting our human resources and socioeconomic development as a nation.
Advertisement. Scroll to continue reading.
Health Workers
Enjoying your profession literally means you have all the needed apparatus to make work easy and efficient. Health professionals are among the few that cannot fully operate in their specialty because they sometimes lack or have no access to the needed materials for their work. Materials such as gloves, syringes, bed, medicines and many others. The shortage and lack of these materials mostly makes their job very difficult and less enjoyable for them. This act has hindered their professionalism in many ways and sometimes causes the patients to blame them for any mistakes that happen in the hospital. Unfortunately for them, this issue is beyond their strength since they cannot always improvise. The government providing these materials makes their work easy and enjoyable. When the joy attached to your passion is taken, you find no interest in it. Hence, you find other alternatives, and that's what's happening now. They are working in an environment that makes provision for these equipment, thereby making their work easy and enjoyable.
Unemployment is also pushing our professionals to seek refuge elsewhere. Many of the health officials are staying at home with their skills and knowledge after school. Every individual would love to practice what he or she learned in school, so if the avenue isn't readily available in his or her home country, the person turns to seek refuge elsewhere. The rate of unemployment in Ghana has pushed many professionals to migrate to curb their state of unemployment. The government should make provision for available hospitals and clinics that can host these trained professionals after school. Being in your home country as an unemployed person comes with its own pros and cons. Hence, when another country needs health officials and is ready to work with them, they will willingly migrate to these environments with jobs available.
To sum up, the only body that can reduce the increasing rate of brain drain in Ghana today is the government. From all indications, if the government doesn't make the necessary provisions for our health sector, brain drain will be a national issue waving at us everyday. What measures has the government taken to curb this rising national canker? When will measures taken into consideration be put into action? How rapid is the government in reducing or preventing brain drain? I believe if these concerns raised by health officials and the Ghana Health Service are addressed, then there will be a dwindling rate of brain drain in Ghana.
Advertisement. Scroll to continue reading.
Also Read: Ministry Of Sanitation Begins Evacuation Exercise Of Landfill Sites In Ghana
Source: Rose Twum Marfo