Minister of Information, Mr. Kojo Oppong Nkrumah at a press briefing yesterday which took place at the Peduase Lodge in the Eastern Region mentioned that the government will implement a robust economic recovery in its second term to direct the economy back on track from the devastation caused by the COVID-19 pandemic.
This briefing which was made after a three-day cabinet retreat at the Peduase Lodge consists of a broad program about an economic comeback on which President Nana Addo's final term rides on
The information minister said the country was progressing smoothly and had made improvement in many sectors before the corona pandemic interrupted, bringing some sort of retrogression.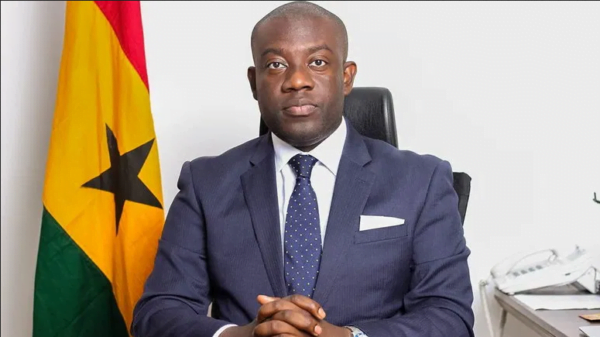 "The effect of the pandemic among other things has been a sharp reversal in the macroeconomic and fiscal gains that we were making up until the pandemic. This week, the government has two major events, the SONA, and budget that are expected to kick off the 2021 program" he explained.
Read Also:
He further went on to state that the president is working on building a strong collaboration among his ministers so that they could get a higher synergy and strengthen their efficacy as individuals in order for them to tackle the almost disoriented sectors they have been assigned to with a sense of urgency
According to the information minister, the cabinet has approved the program aimed at the quick recovery of the economy which is captured in the State of The Nation Address (SONA) today and in the 2021 Budget Statement to be delivered by the Leader of Government Business in Parliament, Mr. Osei Kyei-Mensah-Bonsu on Friday.
Source: Jean Aryee | Hbtvghana.com