The president of the Association for the Empowerment of Disabled Persons (AEDP), Mr Isaac Nana Kojo Antwi has shown a warm appreciation to the president of Ghana, Nana Addo Dankwa Akufo-Addo for adding the people with Disability in his second term appointment.
Read Also:
In his release he stated that,
"Your day-to-day handling of matters is top-notch and most of the population wish that even after your tenure, your successor, if he does not emulate anything, should walk in your giant strides, especially when it comes to making the citizens' life and livelihood a priority.
Advertisement. Scroll to continue reading.
Once again, congratulations Your Excellency President Nana Addo Dankwa Akufo-Addo on your re-election (second term) into office.
From my own experience in politics and leadership, you are a true model of a servant and leader where others tow the line of leader and boss.
Taking the nation of Ghana to enviable heights, despite all the distractions and unforeseen circumstances, is another proof that we need your kind on the governing seat of affairs of the Republic of Ghana.
Advertisement. Scroll to continue reading.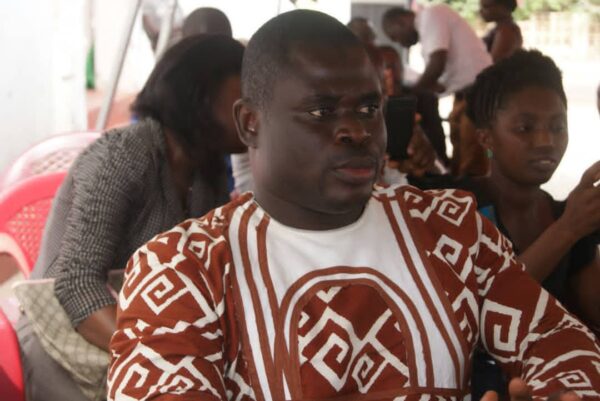 For instance, your timely approach to the novel coronavirus pandemic made it seem like a mere headache to us because, you did not let it spread its poisonous wings nor did you let it bear fruits among us.
Is it how you made us live a heaven on earth lifestyle, granting every Ghanaian access to basic amenities and free of charge (which you are still doing).
The Association for the Empowerment of Disabled Persons (AEDP), a non-governmental organization, wishes to acknowledge and appreciate your love and extension of brotherhood/fatherhood to us.
The inclusion of 50% of Persons with Disabilities totalling about one hundred and ninety-five into the Ghanaian Toll booth workforce. The equitable, timely, judicious and fatherly distribution of monies to Persons with Disabilities through the 'Common Fund Initiative,' the appointment of Mr. Joshua Makubu, as Minister Designate for Oti Region, and so much more, especially in your first tenure in office.
The association for the Empowerment of Disabled Persons; which I am the president, is hereby, imploring and appealing to you, Dear timely Mr. President, to include other equally qualified, willing, ready, able to deliver and serviceable Persons with Disabilities in the upcoming MMDCE appointment, just like you did and are doing in other spheres.
Your administration has given us a ray of confidence and buoyancy for the future.
Dear Timely Mr. President, your government has been very productive in handling issues related to persons with disabilities that seem to last a lifetime.
Dear timely Mr. President, not only did you deliver and are delivering as you promised, you have also lived up to the expectations of Ghanaians.
For these and many more, we say God bless you our timely Mr. President, for your generosity, kind gestures and extending the baton of service to persons with disabilities.
For how could we have made use of our acquired and innate qualities, disability notwithstanding, if we didn't get these platforms from you.
It is a proof that you are a true example of what the holy book has said in
Psalm 112:2
"His seed shall be mighty upon the earth: the generation of the upright shall be blessed."
Once again, thank you and God richly and continually bless you.
Sign by……………………………..…
Isaac Nana Kojo Antwi (Mr),
President, The Association for the Empowerment of Disabled Persons.
0243686085