Develop and mobilize youth talents to make creative arts industry vibrant -CoCCAT to Government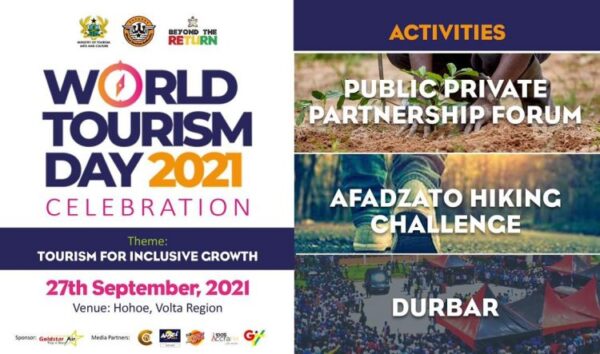 The Coalition of CSOs on Creative Arts and Tourism (CoCCAT) has urged government to harness the talents of the youth to make the creative arts industry more vibrant and attractive. 
Joining this year's International Tourism Day which is celebrated annually on  27th September, a day set aside by the United Nations (UN) in celebrating tourism development in the world, CoCCAT called on the need for a vibrant tourism industry in Ghana.
In a press release issued by the group, it noted that the lessons learnt from COVID-19 should remind government of the need to build an all inclusive society.
"The lessons taught us by Covid-19 outbreak should remind governtments that building an inclusive societies is now more imperative. The element of inclusivity in our policy directions cannot only promote growth in tourism but can propel nations to greater heights," the statement said.
This year's Theme for the celebration which is "Tourism For Inclusive Growth" is more appropriate especially at a time countries the world over are thriving to promote inclusivity at all facets of society.
Below is the full press release…
anizing this year's World Tourism Day which is taking place at Hohoe in the Volta Region of Ghana.
—End—
Issued by the Communications Directorate, CoCCAT
27/09/2021
Source: hbtvghana.com/Amos Ekow Coffie