Chief Killed In Ofaakor Shooting Over Land Litigation
A man believed to be a sub-chief has been killed in a gun attack over a parcel of land at Kasoa Ofaakor in the Awutu Senya East Municipality of the Central Region.
There was also what looked like a reprisal attack on a palace in the area following the deadly incident.
According to Nai Kwabena Atopi known in private circles as Michael Larbie, who says he is the Mponuahene of Awutu Traditional Council, the deceased, he identified as Nai Osipi Darko, was his Asafohene.
Nai Darko was reportedly shot several times just after sunset at a spot called Awutu Kwao Bondze.
The attack was said to have been carried out by a group of gunmen numbering 10 who were on 'guard duties' on the land where the Asafohene and his team had gone to supervise a fencing work project.
According to Nai Kwabena Atopi, there is a ringleader he mentioned as Kofai whom he claimed had been terrorizing his subjects over lands.
Read also: Agyapa Royalties Deal; Exactly What Dr. Nkrumah Was Fighting Against – Ivor Greenstreet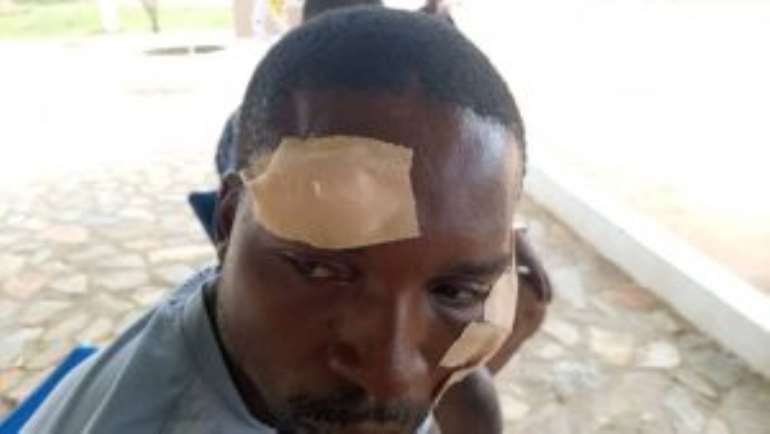 "The victims saw the perpetrators. They mentioned their names as Kofai as ringleader, 10G, Nii Kwei Amass, Kooloko, Obanzo, Nii Kwei, Asafoatse Ahmed, Birdman, Sammy, Stopper, Shark and Alhassan," he said.
"Kofai and his gang laid ambush on the same land and fired shots killing one of our chiefs. After killing him, they have taken the body away," he said.
"The deceased in question is one of my sub-chiefs and he actually went to supervise a small work there – fence wall project – and then they were attacked," he added.
The chief continued, "Currently, what is making the situation bad is that we cannot even trace the body but fortunately, there were eyewitnesses who saw what happened and had given accounts for which we'll ask them to go and give all the reports to the police."
According to him, the gunmen, on September 12, made an attempt on his people and stole their working tools together with their motorbikes which they used to go to the site, but the police did not act on the report.
"I personally called the District Command here and a report was lodged. By mystery, the motorbikes found their way to the police station, and I was thinking that since the bikes and tools were there, police would have apprehended some people and we start from there before this incident happened just yesterday," he stressed.

Nai Atopi indicated that "I just want to go on record that as a chief in an area, this land is our land. This land is our land and we are not prepared in any way to leave it to a self-styled supposed land guard by virtue of guns."
"That one we are not afraid of it. We just want the law enforcers and the President to get the wind of it that this is the situation of Kasoa Ofaakor. It is not the first time these gentlemen have been mentioned. They have done these acts several times (sic)," he added.
Source: Daily Guide