As 2020 elections draw closer many people have started seeing disastrous signs as to how it will be. In line with the above narrative, a Ghanaian Journalist, Godsbrain Smart, commonly known as Captain Smart has lamented about the tension and danger ahead of the 2020 elections, saying that he's scared.
Captain Smart made this assertion on his popular morning on Angel FM dubbed "Fabewoso Reloaded". Moving forward he made it clear that everybody is aware and knows very well that there is tension in the country as we head for the polls come December 7.
Read Also:  There Is More Unity In The Ghetto, The Church Is Very Judgmental -Rev. Charlotte Oduro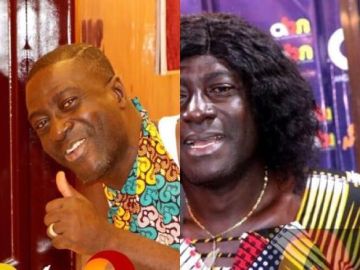 He further made reference to incidents that happened during the voter's registration exercise and used the opportunity to call on all security agencies to be extra vigilant regarding this very election.
He also stated on records that there will be serious tension in the Ashanti and Volta Regions and pleaded with these security agencies to be very and extra strategic in their dealings.
Captain Smart's assertions are coming as a result of what happened in the Bono Region which led to the demise of one person with two others being seriously injured.