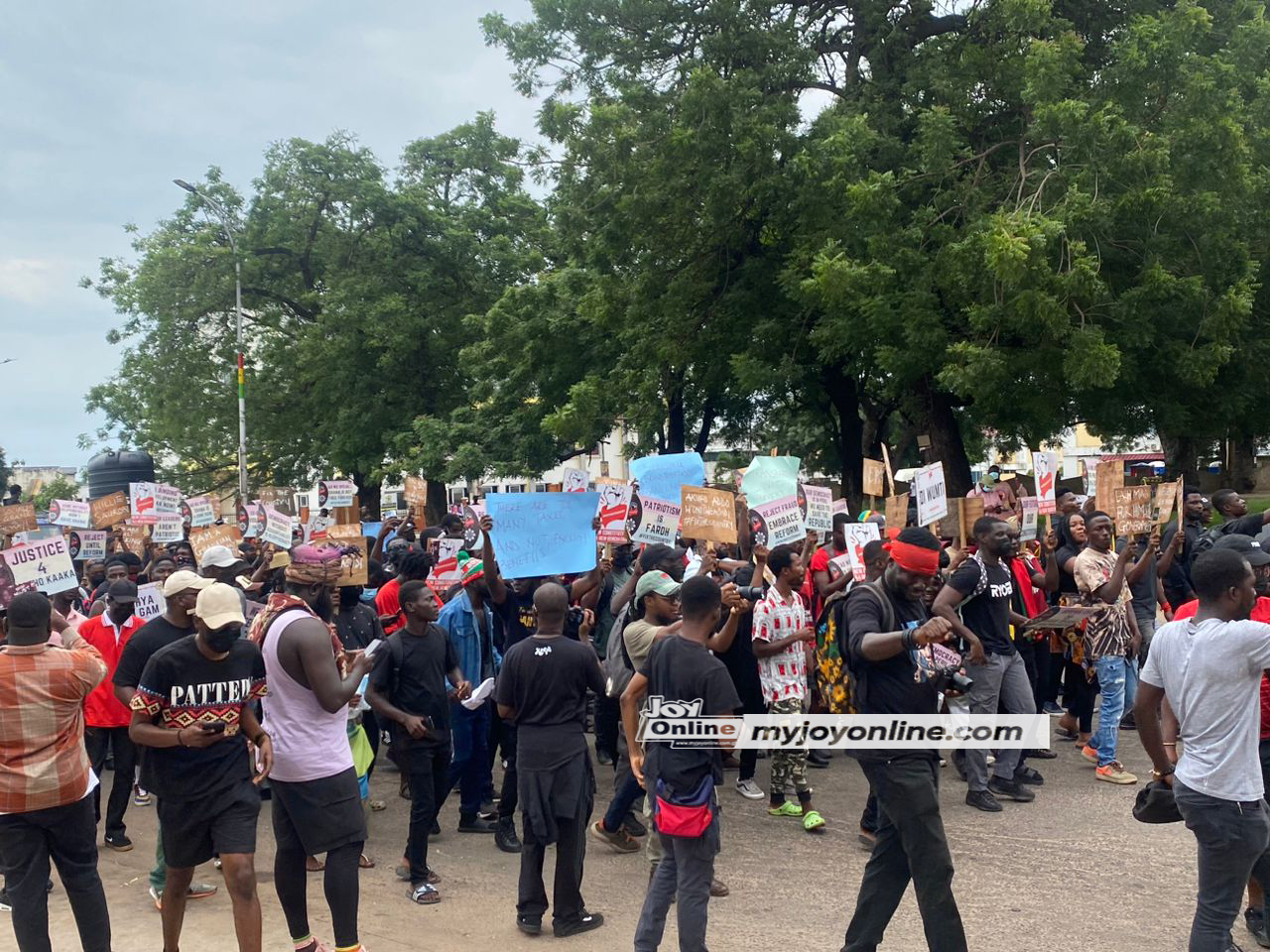 Last Saturday, thousands of Ghanaians poured into the streets to protest harsh economic conditions and to demand change. According to a report by Reuters, a demonstrator, Romeo, told reporters, "the average Ghanaian can't afford three square meals per day — the government doesn't care."
On Thursday, September 21st, our Founders' Day, the Ghana Police announced that it had detained 49 people for unlawful assembly.
It is strange that the President who rose to prominence as a protester; organized for the PMFJ in 1977 and led the Kume Preko demonstration in 1996 now leads a government whose police are detaining people for being "citizens, not spectators."
The Asantes are right that "Ateyie ma awirefiri" ( success leads to forgetfulness). When similar protests occurred in the months leading to the 2016 election, most of the members of the "Kyebi Mafia" were there and now they are against similar protests? Because of why?
What is happening in our streets is the birth pangs of the people's movement that can transform Ghana. Let us stand with them and with Ghana. They remind me of the thousands who joined the students of Ghana in 1983 as we marched and sang "Revolution sakabo".
I commend Oliver Barker-Vomawor, other leaders and all those who marched for their bravery and patriotism. Before our eyes, power is shifting–from Julobihouse to the jobless– from Parliament to the poor– on our streets. Whether we know and acknowledge it or not, this is a major inflection point in our history.
Americans had the Boston Tea Party that led to their declaration of independence in 1776 and the establishment of a glorious republic because mature patriotic men like Washington, Jefferson and Franklin stepped forward to lead it.
The French protests of 1789 degenerated into mayhem despite the noble banner of liberte, fraternite, and egalite– because they got Robespierre and others who brought the "reign of terror". When the streets of Accra erupted in 1948, we had the likes of Nkrumah, Gbedemah Ako Adjei, etc. who led us to independence.
Unfortunately, when the streets demanded change in the late 1970s, men of competence and peace did not step forward and we got 20 years of Rawlings which set us back for decades.
Patriotic, transformative leadership matters!!
My fellow Ghanaians, both major political parties and our institutions have been destroyed by the politics of greed and ethnicity. They must be changed for the good or destroyed in the national interest. I know there are still good men and women in both major parties who care about Ghana and want to fix it.
It is time for the patriots to join those on our streets and transform our politics.
Monet said, "Nothing is possible without men but nothing is lasting without institutions ". We need to rebuild our institutions. We must heed the immortal summons of "Yen Ara Yen asase ni" and save this country from the rogues destroying it.
I tell those on the streets that history is on their side–on our side. They should heed the words of Mexican revolutionary, Emiliano Zapata, "If there is no justice for the people, let there be no peace for the government."
We are the men we have been waiting for.
ALUTA CONTINUA!
WE SHALL OVERCOME!
DISCLAIMER: The Views, Comments, Opinions, Contributions and Statements made by Readers and Contributors on this platform do not necessarily represent the views or policy of Multimedia Group Limited.
Visit Our Social Media for More
About Author