The Kumasi divisional police command upon acting on a tip-off given to them by an informant resulted in the discovery of an armed robber's hub in the city of Ashanti Region.
The video going viral on the internet has depicted how the robbers and their weapons were been fetched from their homes and aboard.
Other sources reported that the gang of armed robbers had under their shelter fully loaded AK-47 rifles, sharp machetes, knives, and other deadly weapons.
Read also: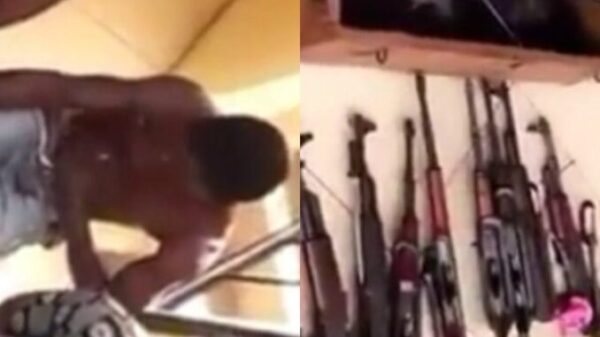 These hardened criminals have been sent to the Kumasi police headquarters pending court trials.
This search succeeded the infamous day-light robbery which happened at Alabar, a suburb in the metropolis last week.
The arsenal of weapons belonging to the armed robbers was also seized during the operation.
View this post on Instagram