Apologize To Akyems Immediately – Group Gives Mahama 48hr Ultimatum
A group calling itself the Youth for Emancipation have given former President John Mahama a 48-hour ultimatum to pull down his post and apologize to Akyems.
John Mahama on August 31, 2020, shared a post by Member of Parliament for Bolgatanga Central Isaac Adongo concerning the controversial Agyapa Royalties deal.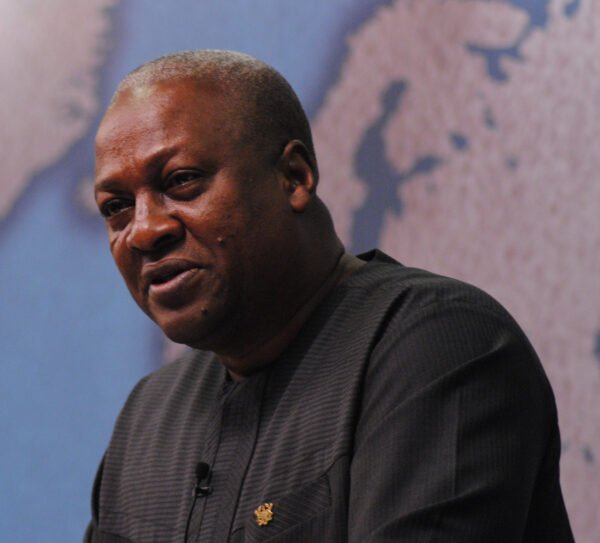 In the post, he said the Agyapa Royalties deal is a big fraud on Ghana by President Akufo-Addo and his Akyem Mafia.
Read also: Whenever NDC's Are Called To Defend, They Use Infrastructure…as If Infrastructure Answers Everything – Kojo Oppong Nkrumah
The Youth for Emancipation says in as much as former President Mahama is free to criticize they will not take it lightly when he draws in the ethnic background of President Akufo-Addo.
They have asked him to apologize to Akyems and the entire nation as a whole.
PULL DOWN YOUR DEROGATORY POST AND APOLOGIZE TO AKYEMS WITHIN 48 HOURS- YOUTH FOR EMANCIPATION TO JOHN DRAMANI MAHAMA (H.E)

The attention of Youth For Emancipation Ghana has been drawn to a shared Facebook post by the official handle of the former president His Excellency John Dramani Mahama that seeks to stereotype the Akyem ethnic group as 'mafia and sakawa boys'.

We are gravely dismayed that a former president who is considered as a statesman will label a section of the Ghanaian people as a 'mafia and sakawa boys'.

While we do not begrudge the right of the former president to criticize the Agyapa Royalties deal, we find it very dangerous, distasteful, and repugnant to draw in the ethnic background of the president, his family, and appointees in criticizing the deal. Indeed it has become very pervasive of the former president to draw in the Akyem people in his every critique of the president of the Republic of Ghana, His Excellency Nana Addo Dankwa Akufo-Addo.

Youth For Emancipation condemns the write up shared by the former president in no uncertain terms and demands an immediate apology from his office to the good people of Akyem and Ghanaians as a whole. It is a reckless and unwarranted attack on the good people of Akyem and Ghanaians at large. It also has the potency of setting a bad tone and heightening tensions in a young democracy such as ours especially in the lead up to a general election.

It is recalled that such reckless name-calling and ethnocentric comments fueled tensions in nearby Rwanda that resulted in a bloody civil war leading to the killing of hundreds of thousands of Rwandans and maiming of several others.

In the run-up to December 7 presidential and parliamentary elections, we call for a campaign of ideas devoid of name-calling, stereotyping, and insults from all fronts of the political divide.

We call on all meaning Ghanaians, Religious, Civil societies, traditional authorities among others to condemn the post and call the former president John Mahama to order.

Thank you and Long live Ghana.

Signed
Daniel Obeng Acquah
(Boxxy)
Secretary, Youth for Emancipation
(0549855599)

Appiah-Dankwah Aboagye
(Computer)
P.RO, Youth for Emancipation
(0242105356)

Kwaku Yeboah
(Ktee)
Research and Advocacy, Youth for Emancipation
(0554970065)