Farouk Aliu Mahama, son of late former Vice President, Alhaji Aliu Mahama and Member of Parliament (MP) for Yendi, has been sworn in as Chairman of the Board of Directors for the Ghana Integrated Iron and Steel Development Corporation (GIISDEC).
He is joined by eight other technocrats drawn from other government institutions and agencies to constitute the new GIISDEC Board.
They include Kwabena Bonsu Fordwor, Chief Executive Officer (CEO) of GIISDEC; George Mireku Duker representing the Ministry of Lands and Natural Resources (MLNR); Michael Okyere Baafi from the Ministry of Trade and Industry and Martin Kwaku Ayisi, representing the Minerals Commission.
Also on the board are Kay F. Amoah Jnr. (Esq), Ernest Kusi and Madam Hanifa Yahaya (Esq.), all of them presidential nominees.
Advertisement. Scroll to continue reading.
Members of the new board at a brief swearing-in ceremony held at the conference room of the Ministry of Land and Natural Resources (MLNR) yesterday undertook the oaths of office, allegiance and secrecy.
Following the swearing, the Minister for Lands and Natural Resources, Samuel Abu Jinapor, charged the chairman and members of the new board to work hard to ensure that the corporation achieves its objectives.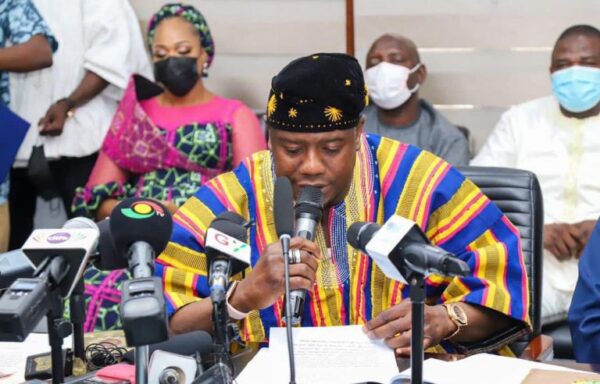 Farouk Aliu Mahama
According to him, President Akufo-Addo, right from the inception of his government, attached great importance to the corporation expectations of which he added are high.
"This Corporation is important predominantly because one of the most fundamental pillars on which we can anchor the development of the country is the efficient exploitation of our iron and steel," he stated.
GIISDEC, he stressed, must be fit for purpose "if we are going to build the ambitions of the government in the railway, automobile and other industries that depend mainly on the production of steel.
Expressing his confidence in the new board, the minister said, "This team should be able to deliver on the goals we have set for ourselves by virtue of the caliber of personalities therein. I believe they have the competencies and abilities to deliver on their mandate."
In his remarks, Chairman of the new GIISDEC Board, Farouk Aliu Mahama, conveyed the gratitude of the board to the President and the government for the faith reposed in them.
He said with support from government, stakeholders and allied agencies, "we will build on what has been achieved so far, inject more vigor and push further the frontiers of the industry."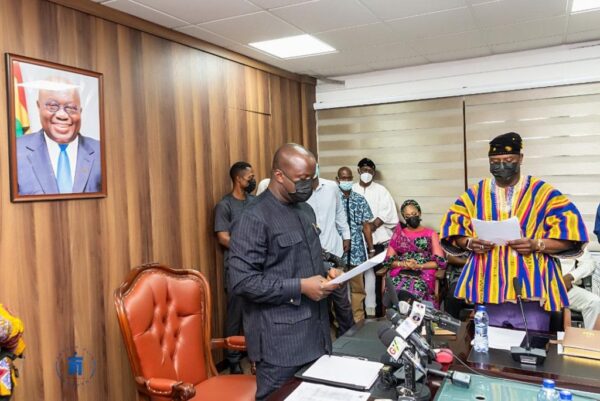 Mineral Estimation
He said the new board would hit the ground running by embarking on a mineral resource estimation of Ghana's iron ore deposit across the country.
"Strategic master and business plans and calculated road shows," he stated, "will enable us to provide a platform to attract vital investments that will drive economic improvement, job creation, and sustainable value creation in the iron and steel industry for all stakeholders along the chain."
These, he added, were projected to be achieved by the end of 2022.
Advertisement. Scroll to continue reading.
Source: Daily Guide