The president in his state of the nation address yesterday announced that there are about 3,300,000 school children from kindergarten to primary, currently benefitting from the school feeding program in the country.
During his first address speech yesterday about the state of the nation to the citizens of Ghana, Nana Akufo-Addo touched on a number of sectors in the country undergoing development which included the educational sector. He narrowed it down to the basic school which had the relief policy of feeding students from kindergarten to primary in all public schools in the country
"The Ghana School Feeding Program (GSFP) currently feeds over three million, three hundred thousand (3.3 million) beneficiary pupils, in some nine thousand (9,000) kindergarten and primary schools, with one hot nutritious meal every day per child" he indicated.
Read Also:
GSFP was initiated in 2005 as a social protection intervention in the context of the Comprehensive African Agricultural Development Program (CAADP) Pillar III and in response to the first and second Millennium Development Goals (MDGs).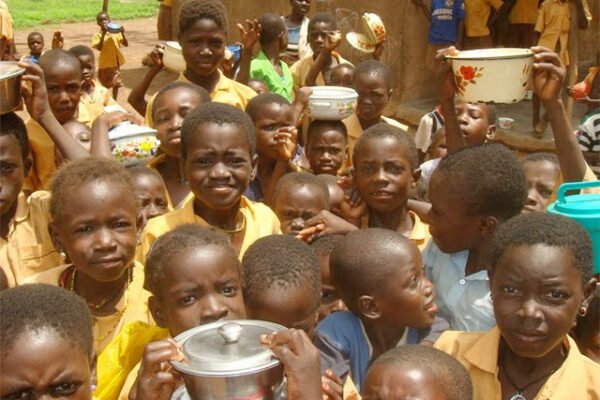 The school feeding program which started in the ex-president John Kuffuor administration has over the years been able to ease the burdens of parents who would have had stress on their income in its absence.
Jean Aryee | Hbtvghana.com