We Will Fight Asanko Mining With Our Last Blood Over Military Brutality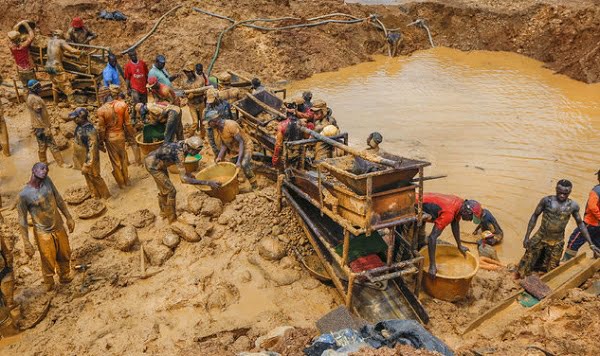 Farmers at Kwabenaso and its environs in the Amansie South District of Ashanti Region have declared war on Asanko Mining over police and military brutality.
Over 1000 farmers including residents in four communities, Kwabenaso, Adubiaso, Abirem, Kaniago embarked on a demonstration to express their grievances, alleging that they are been intimidated and brutalized by police and military personnel working for the Asanko mining firm.
The aggrieved farmers expressing their displeasure in an interview with the media claimed they have been brutalized on several occasions on their farms by the security personnel.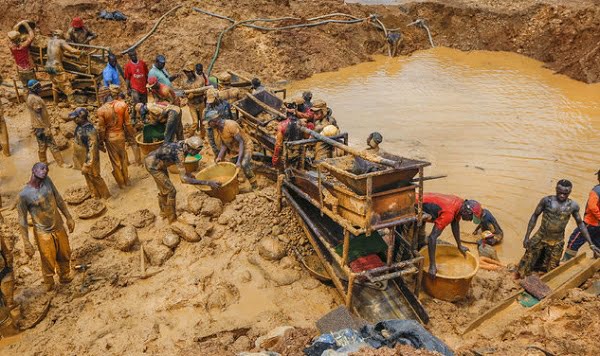 Read also: Politics Is Not About Bloodshed – Sindaa NDC Youth To Akufo-Addo
"The police and military are working for Asanko Mining and they are preventing us from going to our farm lands.Asanko mining is using illegal means to take away lands from us".
"We are afraid to visit our farms because of the police and the military brutality.we are starving.Our farmlands have been destroyed by Asanko Mining without compensations"one of the demonstrators stressed on their points.
The farmers have called on government and the Ashanti Regional Minister Simon Osei Mensah to come to their aid to address to come to their aid to address their concern.
Meanwhile,the Adubinso Chief Lindquist Nana Kwame Mensah said brutality from the police and the military on farmers has become a challenge therefore the government should intervene and help them.
call Yaw Owusu for the details
0240437407