Two persons have been killed after guns were fired at Nima, a suburb in Accra.
This, however, poses fear and panic on the residents taken into account the fact that the sad incident looks bizarre.
The cause and perpetrators of the act could not be known at the time this report was filed.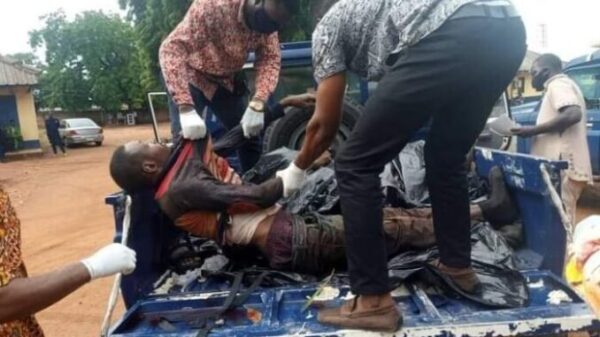 Read also: Ministry Of Sanitation Begins Evacuation Exercise Of Landfill Sites In Ghana
Per our findings, the two were killed during the time of the firing, thereby attract a crowd to the scene and leaving many dumbfounded.
A close source said the bodies of the deceased have been deposited at a nearby morgue.
Watch Video:
https://www.instagram.com/p/CHKeFuapgAc/?utm_source=ig_web_copy_link