Ventilator Bursts Into Flames In COVID-19 Isolation Centre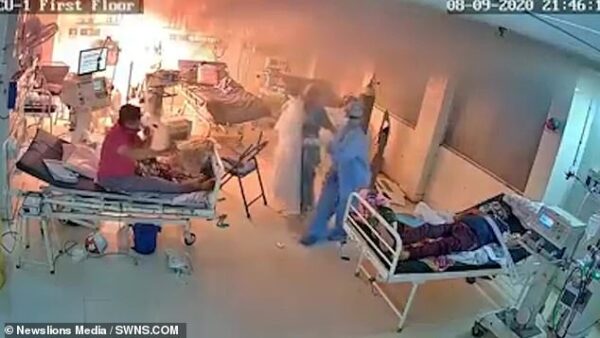 Covid-19 patients have to run for their lives after a ventilator in the ward they were admitted caught fire.
This, however, attracted mixed reactions on social media, having many terms such incidents as double trouble.
The footage that was shared on social media shows four medics, who are dressed in hazmats, surrounding a patient on a hospital bed in Vadodara, India.
Read also: Politics Is Not About Bloodshed – Sindaa NDC Youth To Akufo-Addo
God being so good, the report says all the patients were rescued.
See Photos: