President Donald Trump has finally agreed to the transition of Democrat Joe Biden as the 46th President of the United States of America after weeks of delay.
This is coming after the General Services Administration on Monday acknowledged Biden as the apparent winner of the November 3 election after Biden's victory was certified in Michigan after Trump questioned the results last week, however, it was proven that Biden won more than 330,000votes.
Recall that the western media had earlier projected Democrat Biden as the winner of the elections following the electoral votes pulled by the candidate, however, Trump refused to concede alleging that there was voter fraud during the elections.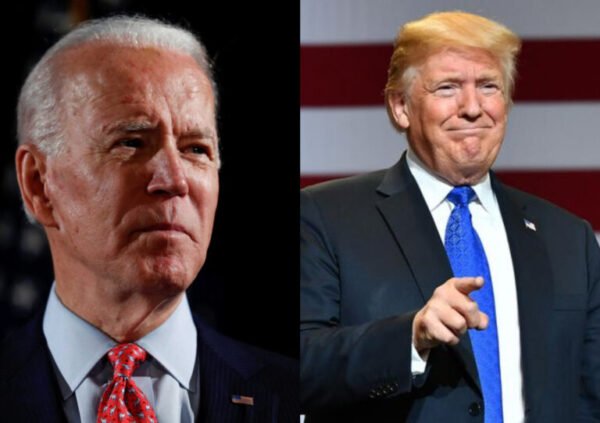 Trump took to Twitter on Tuesday morning, November 24 to call on his agencies to cooperate with the transition but also made it clear that he was going to continue to contest the outcome of the election.
Advertisement. Scroll to continue reading.
He also praised the GSA administrator, Emily Murphy for her steadfast dedication, adding that he has been threatened and Harassed and he wouldn't want any harm to come to her and her family.
He tweeted;
"What does GSA being allowed to preliminarily work with the Dems have to do with continuing to pursue our various cases on what will go down as the most corrupt election in American political history? We are moving full speed ahead. Will never concede to fake ballots & "Dominion".
"I want to thank Emily Murphy at GSA for her steadfast dedication and loyalty to our Country. She has been harassed, threatened, and abused – and I do not want to see this happen to her, her family, or employees of GSA. Our case STRONGLY continues poop will keep up the good…,"
Advertisement. Scroll to continue reading.
"…fight, and I believe we will prevail! Nevertheless, in the best interest of our Country, I am recommending that Emily and her team do what needs to be done with regard to initial protocols, and have told my team to do the same."
See tweets below;