Wife Storms In Catholic Church to See Her Husband Marrying Another Woman and What Happened Melts Heart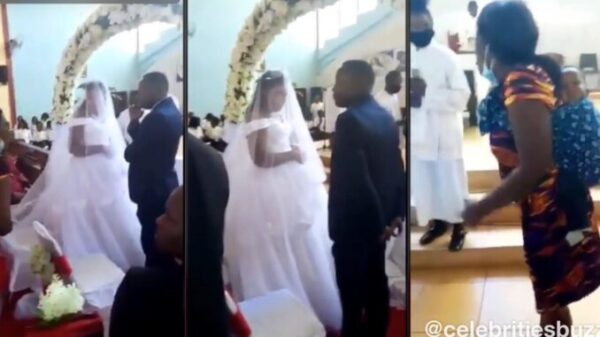 Views: 229
Read Time:
1 Minute, 1 Second
Per the video seen on social media, there was massive drama after a woman from nowhere came in to disrupt a marriage ceremony which ongoing.
It was, however, established that the woman said the man is her husband and had to stop the Rev. Father who was blessing the marriage.
While in the process, a woman with a baby strapped at her back walked into the church auditorium and shouted on top of her voice that the man is her husband.
She noted that they didn't divorce, separate, or even quarrel and that he even left their matrimonial home to the wedding ceremony that morning.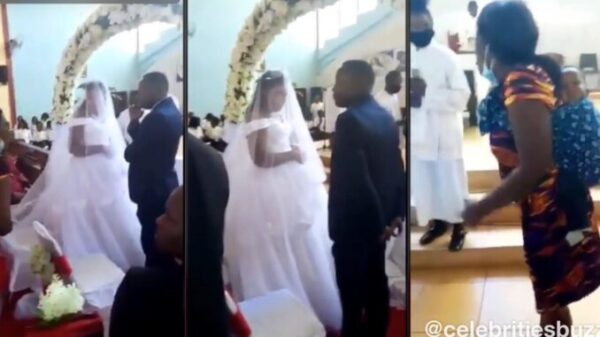 The woman remarked that she even has children with the man, so she can't understand why he's marrying another woman behind her back.
The exact location where this took place cannot be confirmed at the time of filing this report.
Watch the embarrassing video below:
https://www.instagram.com/tv/CGNunigpMFQ/?utm_source=ig_web_copy_link