A lecturer at the Arts Education Department at the University of Cape Coast, Dr. Eric Mensah has bemoaned what he termed as the "misplaced essence" of Basic education saying it was intended to equip graduates of basic school level with skills that would make them useful at the job market without necessarily having been through the academia for success in life.
"The focus of the 1987 Educational Reforms was to enable any student who passes through basic school level to acquire some sort of practical education through, for instance, carpentry or masonry and others, and not just academia," he said.
Dr. Mensah made the observation as a Guest Speaker at the celebration of outstanding success achieved by the 2020 batch of students of Ghana Education Staff Development Institute School, (GESDI) in 2020 (BECE) Examination last Friday at Ajumako.
For his part, Lawyer Francis Acquah-Annan, the President of the GESDI Old Student Association outlined the efforts being made to uplift the image of their alma mater and urged all and sundry who matter in the development affairs of the school to uphold their stewardship.
Read Also:
Advertisement. Scroll to continue reading.
Advertisement. Scroll to continue reading.
Lawyer Acquah-Annan on his own behalf and that of the entire GESDI past students launched Old Students Awards which stood in the name of certain distinguished product of the school to serve as a tonic of inspiration to unearth the potential of up and coming students.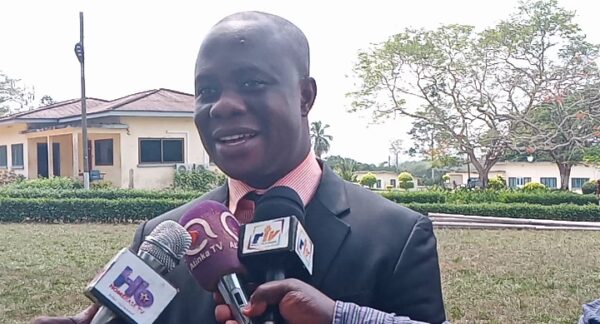 Contributing, the headmaster of the school, Mr. Edward Dankwa, recounted the history of the GESDI which he said was founded in 1983 and has since been through thick and thin and served its purpose for establishment. "Today, the school is made up of pupils from more than 20 communities within the Ajumako district", he intimated.
Story by Henry Donkor