A Rainstorm in the early hours of Tuesday destroyed scores of private homes, worship centers, schools, and other properties worth thousands of Ghana Cedis in Seikwa in the Tain District of the Bono Region.
The affected persons were rendered homeless as the rain which started on Monday evening accompanied by heavy wind ripped off rooftops of buildings.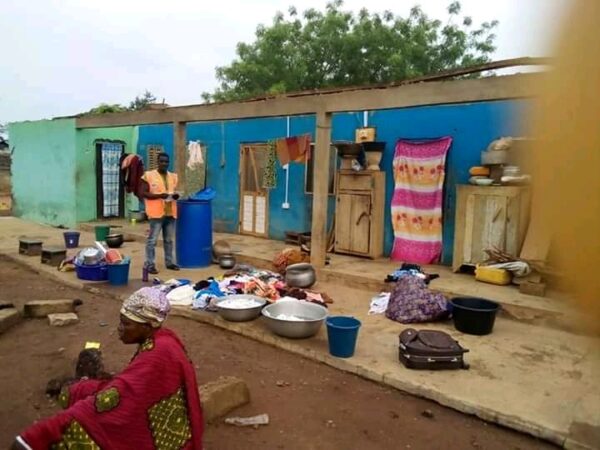 District Chief Executive of Tain District Lawyer Charity, Nana Akua Foriwaa Dwomour, disclosed this on Wednesday morning in an interview with the media after the rain said the havoc wrecked by the rain needs urgent attention. Apart from residential buildings that got their roofs ripped off, some Basic school buildings in the District have lost their roofs ahead of school reopening.
Advertisement. Scroll to continue reading.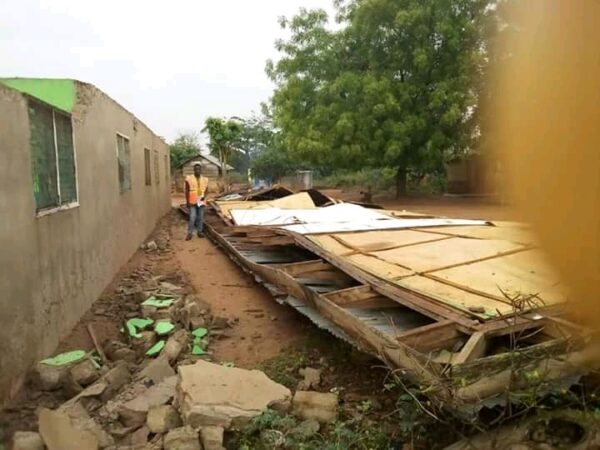 Advertisement. Scroll to continue reading.
"The havoc caused by the rainstorm needs urgent attention from the government as well as NGOs and benevolent individuals in order to ensure that those displaced can return to their various homes as early as possible. The roof of Roman Catholic Basic school was also affected." Lawyer Charity Nana Akua Foriwaa Dwomour said in an interview restreamed by Hbtvghana.com
"I had gone for an assessment of the level of damages in the affected households confirmed the development, praying God to give those directly affected, the heart to accept the challenges at this difficult moment" the DCE noted.
Read Also:
Though no life was lost in the incident one person has been reported injured and was sent to the hospital.
Listen to Audio:
Source: Radio West Africa, Nana Anfreh Damanta.