The deceased has been identified as Kofi Stephen.
The tragic incident happened at Nkrankwanta on Saturday, August 8, 2020.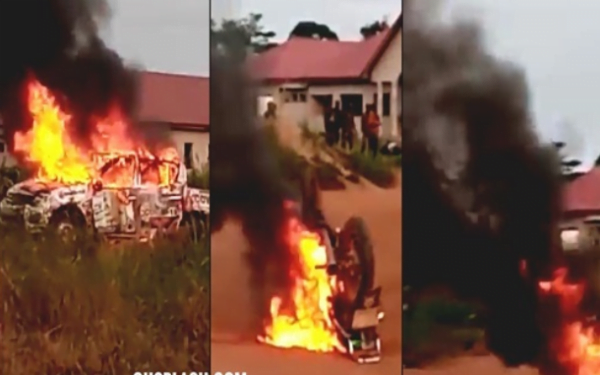 Read Also: There Is More Unity In The Ghetto, The Church Is Very Judgmental -Rev. Charlotte Oduro
Two other people, each from the NDC and NPP sides who sustained gunshot wounds are also receiving treatment at the Dormaa Ahenkro Presbyterian Hospital.
The clashes occurred at the Dormaa West District office of the Electoral Commission on Saturday during the mop-up voter's registration exercise.
GhanaXtra.com sources indicate that the security agencies fired shots in the ensuing melee.
Vehicles and motorbikes were also set ablaze in the confusion.
Meanwhile, police reinforcement has been sent to the area to maintain peace.