The founder and president of Concern Voters Movement CVM, Razak Kojo Opoku has stated that the Special Prosecutor, Martin Amidu has disappointed the majority of Ghanaians who placed their trust in him to bring persons corrupt to book.
He suggested that all Martin Amidu did whiles in office was to write articles on corruption cases but until his resignation, not a single case has been thoroughly investigated and no individual has been prosecuted for corruption.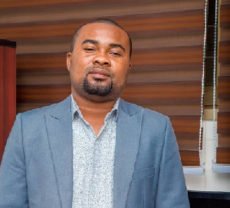 Read Also: NPP's Good Governance Has Brought Excitement To The Youth- Stephen Nana Obeng Ntiamoah
He further stated that this just shows that, President Akufo – Addo was fully committed to the fight against corruption if not so, he wouldn't have set up the Office of the Special Prosecutor in the first place and appoint a man he knew was clean and can expose all corrupt officials.
He again, reiterated that the complaints of Martin Amidu about his alleged claims that the President was interfering in his work and not giving him the freedom and independence, could have been prevented if he (Martin Amidu) used the opportunity he had as the Special Prosecutor to collaborate with international organizations who are also corruption fighters to resource his Office.
SOURCE: BEATRICE AGBO