Defeated Presidential candidate for the National Democratic Congress (NDC) John Mahama goes biblical after posting a bible verse on his Facebook page.
Mr Mahama did so after worshipping at the Assemblies of God Church on December 13, 2020.
He was at the church together with his running mate Prof Naana Jane Opoku-Agyemang and his family.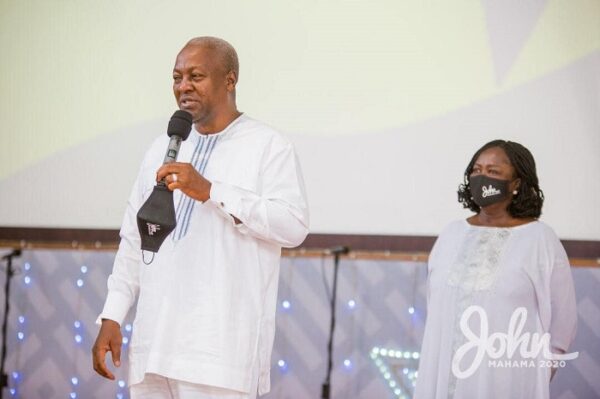 Read Also: Martin Amidu Resigns As Special Prosecutor

Advertisement. Scroll to continue reading.
Advertisement. Scroll to continue reading.
Mahama after the service wrote: "Together with Naana Jane and our families, we joined the Ringway Assemblies of God Church for fellowship earlier today. He that handles a matter wisely shall find good: and whoever trusts in the LORD, happy is he. Proverbs 16:20."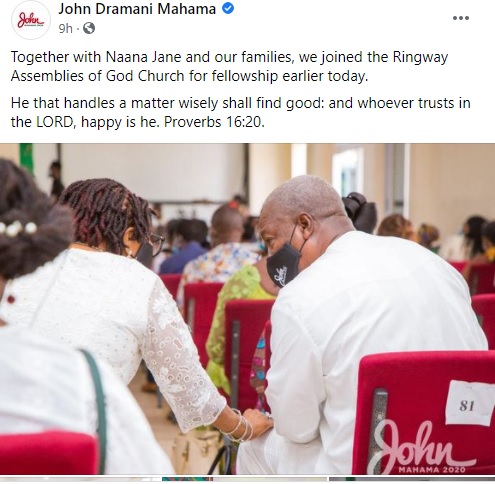 Mahama and the NDC have made it clear they will not accept the results of the 2020 presidential elections which saw President Akufo-Addo re-elected.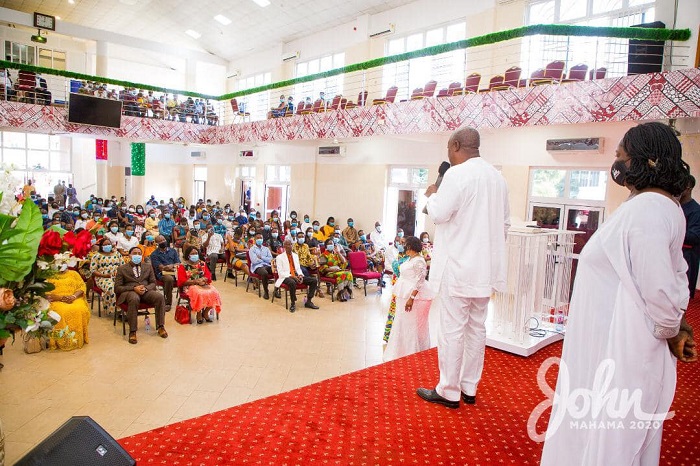 Mahama says the results the NDC has points to the fact that they won the election but the EC rigged in favour of Akufo-Addo and the NPP hence they won't accept.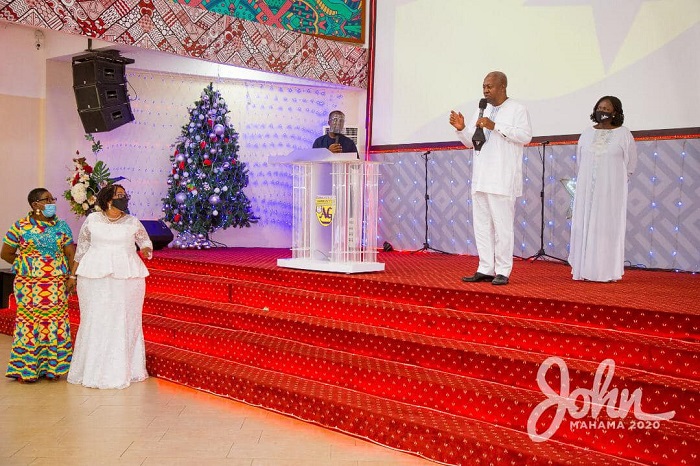 Akufo-Addo polled 6,730,413, representing 51.595% while John Mahama garnered 6, 214, 889 representing 47.366% in the 8th election in the 4th Republic.