Gifty Twumwaa, a female teacher at Wenchi Municipality of the Bono Region has given a facelift to SDA Basic"A" school at Wenchi, improving the appearance of the school.
In an interview with Gifty Twumwaa revealed, she was financed by her husband to improve the appearance of the school.
According to her what had inspired her to repaint the facility was that she wants to leave a legacy everywhere she goes to teach.
"When I came to teach in this school I have observed that the school has to battle with a lot of challenges, so I decided to paint the school to make teaching and learning attractive to the pupils.
She quickly added that the environment school children study in, goes a long way to affect their academic performance.
Advertisement. Scroll to continue reading.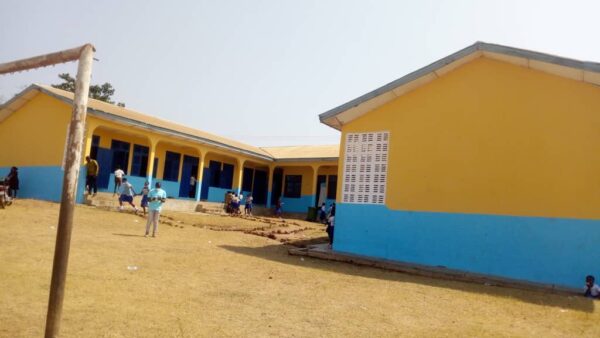 Read Also:
A visit to the school by Hbtvghana.com, Nana Anfreh Damanta has revealed that the facility is lacking desks, urinals, toilet facilities for both teachers and students among others.
The Assembly Member for Ahenfie Electoral Area, who is also the School Management Committee (SMC) Member, Honourable Kassim Mohammed expressed his gratitude to the female teacher for the exercise and then appealed to other teachers to also emulate her.
Advertisement. Scroll to continue reading.
Source: Radio West Africa | Nana Anfreh Damanta.