Breaking News :Patrol Boats Purchased
---
The minister of lands and natural resources, Hon. Samuel Abu Jinapor, addressed the nation and the media on July 20, 2022 at the premises of the Ministry of Information about the ministry's new implementation for the development of the nation as versioned by the President of the Republic, H.E. Nana Addo Dankwa Akufo-Addo. He further stated that the event held on July 20,2022 was to give updates on the three sectors, with mining inclusive. He made known purchased patrol boat on river bodies by the government to stop "galamsey".
He gave a breakdown of how things will be implemented and regulated by these sectors, starting with mining. Hon. Samuel Abu Jinapor stated seven measures taken into consideration for the development of the mining sector, which include the following: Development in the mining sector, Local Content and Local Participation, Improving Service Delivery, Regulation of Small Scale Mining, Value Addition, Diversification of mineral resource base, Development of Mining Communities, Appiatse and its aftermath.
Advertisement. Scroll to continue reading.
He continued that the government has purchased five new patrol boats to be used by security services to patrol and protect river bodies, which will clamp down on illegal mining activities on our river bodies. Hon. Jinapor stated that by August 2022, these boats would be deployed on rivers Ankobra and Pra in the Western region, river Birim in the Eastern region, and Black Volta in the Savanah region.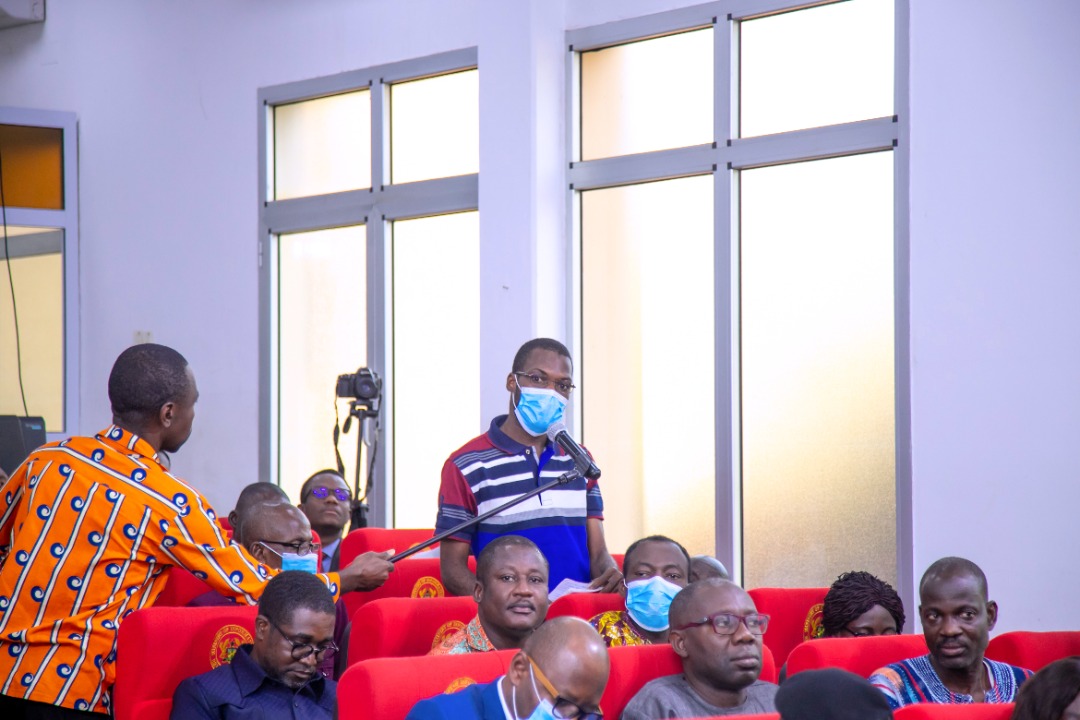 This measure is seen as a more lasting solution to the various water pollution issues generated by mining on our river bodies. He said, "I am happy to announce that the ministry has procured five patrol boats which will be used by the security services and which will be used to patrol and protect our river bodies." He made it known to the media that the ministry has adopted a two-pronged approach to tackle the illegal mining menace, which consists of a law enforcement approach and reformation of the sector.
Advertisement. Scroll to continue reading.
The ministry also made known that they have recruited more mine inspectors to undertake effective regulation by resourcing the commission and have established small-scale mining committees in various mining sectors. This is to give assistance to the various district offices of mining commissions to monitor, promote, and develop operations in their jurisdictions effectively. He states that seventy committees have been inaugurated so far in various mining districts and thirteen more are set to be effective on the 21st of July solely for Savanah, North East, Upper West, and Upper East regions.
Hon, Jinapor empasised on a ban introduced on the manufacturing and sale of floating boats or platforms, popularly known as "changfan," which is the major tool used in river mining. This has called for the amendment of Act 703's expansion legally in order to ensure and strengthen the ban on "changfan."
Since taking office in 2016, the Akuffo Addo-led government has been fighting galamsey, and the fight is still ongoing, with new methods and strategies being developed to combat this social scourge, particularly on our river bodies, which also serve as sources of water for domestic and industrial use. This new twist and amendment by the ministry of lands and natural resources is to foster the goal of the government and make it more achievable.
READ ALSO:
SOURCE | Rose Twum Marfo | Patience Ode Benjamin | hbtvghana