Another trending video is on circulation by some other WASSCE students having President Akufo Addo as the subject matter.
This year's 2020 WASSCE has been full of drama after numerous students complained about how difficult their first paper was thus, Integrated Science with stricter invigilation.
It is quite shocking that students did not only complain, but also demonstrated against Akufo Addo's Free SHS policies which saw them had little time in schools and tight invigilation. These schools include Opoku Ware Senior High School, Bimbila Senior High School, and Ashaiman Senior High School.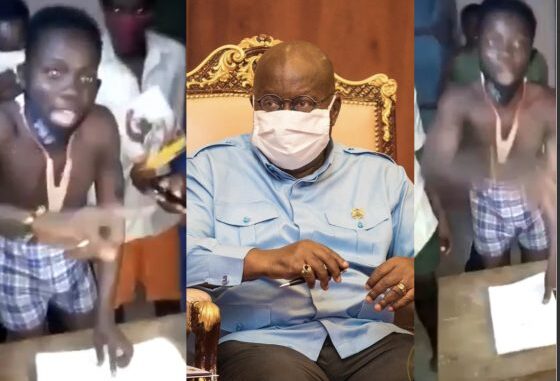 News of students causing mayhem in schools has become talking topic of every household and also on the internet.
Contrary to all the atrocities caused by some students trying to demean President Akufo-Addo's Free SHS policy, another set of brilliant students have recorded salvage his image as they heap praises on him for making the same examination very easy and flexible for them.
According to the middleman, he has never accomplished a science examination before being it mock or an end of term examination but with these final exams, he has been able to complete successfully.
Watch the video below: