The National Democratic Congress (NDC) in Ajumako Enyan Essiam has threatened the Constituency organizer of Gomoa East Mr. Robert Hackman for a false reportage on a fabricated story leveled against a member of Ajumako Enyan Essiam Hon. Cassiel Ato Baah Forson for bussing people from Gomoa East to register in Ajumako.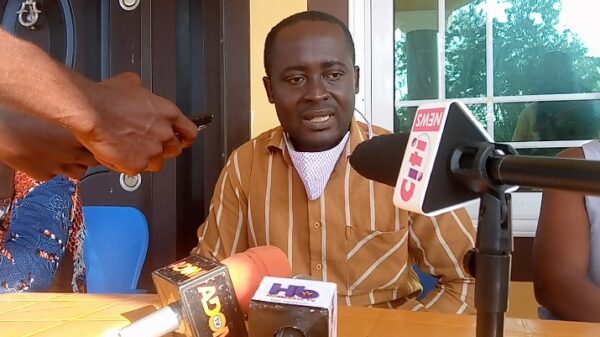 In addressing the Media the Constituency communication officer Mr. Galahad Alex Andoh said that, "
the story in circulation is false and must be treated with the contempt it deserves. This attempt by the NPP is to tarnish the hard-earned reputation of our noble Cassiel Ato Baah Forson but as Christians, we are satisfied by the words in the Holy Bible that "who Jah bless no one curse.  We are shocked at the news and it's intended purpose. In the said fabricated story in circulation, the NPP's Gomoa East constituency organizer says that our loved MP is bussing people because he is sensing defeat in the upcoming elections due to his poor performance. Really?."
Read also: Ghana's Politics Does Not Always Produce The Best Candidates -Prof Stephen Adei
"This is quite unfortunate though. However, we wish to reiterate that the performance of Hon. Cassiel Ato Forson in the Ajumako Enyan Essiam has crossed the borders of both constituency and the region and for that matter, every right-thinking person would never buy into such a cheap propaganda machination."
Therefore, they are demanding "evidence to his claims or use the same opportunity to apologize within 24-hour ultimatum else we will sue him for defamation".