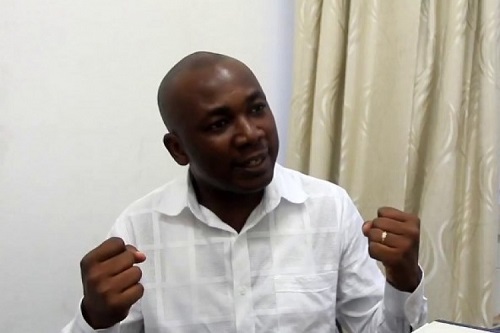 Financial Economist, Professor Godfred Bokpin has taken a swipe at the Bank of Ghana for publishing what he believes is "unreliable" data of the country's international reserves.
According to him, the Central Bank is on record for providing conflicting data, contrary to what the International Monetary Fund and the World Bank put out.
His comment is coming at a time, the IMF is warning Ghana's international reserves is almost empty contrary to what the Bank of Ghana had published in its January 2023 Summary Economic and Financial Data.
Prof. Godfred Bokpin told Joy Business providing inaccurate data is unacceptable.
"Of course, we know that when it comes to our international reserves, it is not the first time. In fact in 2014, the Central Bank had a dispute with the international community as well as the IMF because in 2014, our reserves from net basis could only cover two weeks of imports…only two weeks."
"Meanwhile, that time, the Bank of Ghana had data that suggested we could do more than one month…you can check the data, and the explanation then – and I believe it will not vary now", he explained.
Is it that probably the Bank of Ghana is looking at reserves on gross basis, Professor Bokpin questioned, adding "when they [reserves] also include the heritage fund and all of that, and probably the Fund [IMF] will be looking at reserves on net basis and also in terms of the denominator they are looking at both imports of goods and services".
He pointed out that the Central Bank indeed financed the government to the tune of over ¢77 billion, based on the latest data from the IMF.
"Do you remember that somewhere last year…I think the middle of last year, there were the issue [argument] of the Bank of Ghana monetising the deficit and printing and sustaining the government, the Central Bank denied that but what do we see today. If you check the latest figures, you will see that the Bank of Ghana's overdraft facility, everything put together is over ¢77 billion".
He concluded that providing inaccurate data does not help the financial market.
"The other bit is to look at Bank of Ghana's own official exchange rate. You can't refer to that rate as transactional rate because dollar is not clearing at that particular rate. So, when we do all these things we are actually not helping the market, because one important function of the market is price discovery".
DISCLAIMER: The Views, Comments, Opinions, Contributions and Statements made by Readers and Contributors on this platform do not necessarily represent the views or policies of Homebase Television Ltd.
Visit Our Social Media for More
About Author