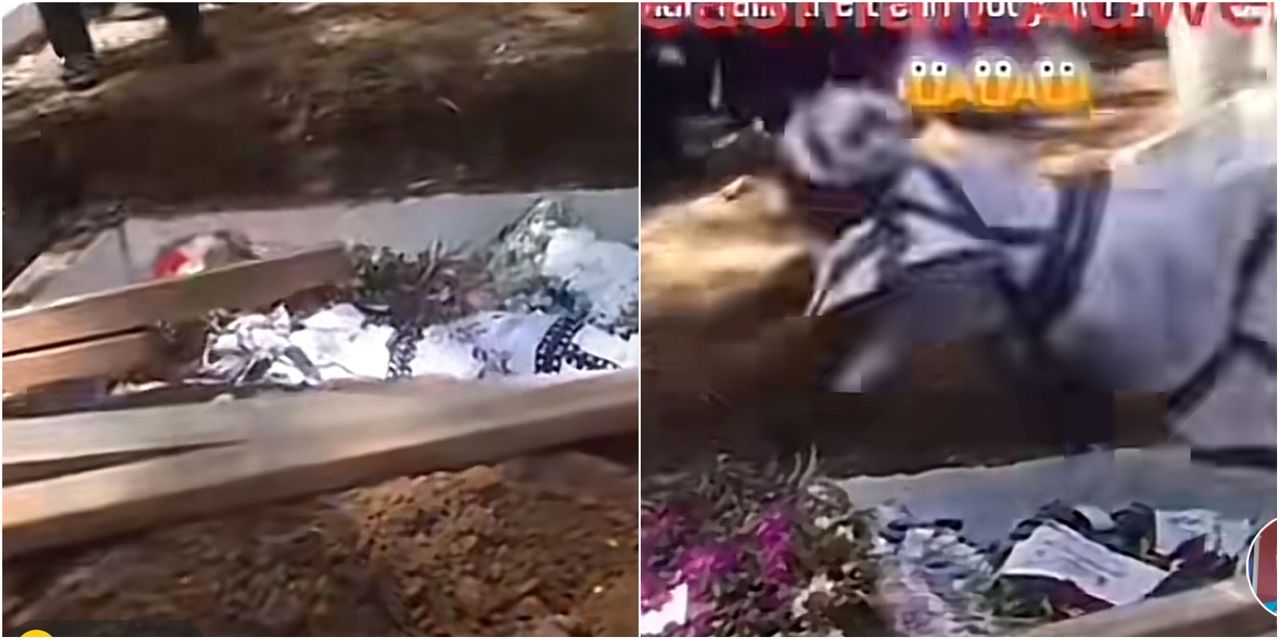 It's been several weeks since a video of a solemn burial service at Saltpond in the Central Region went viral. In the video, a gathering paid their last respects to a catholic priest as his body was lowered into a grave.
The part of this process which got social media talking was when a wailing woman dropped herself onto the casket inside the grave.
She shouted 'Father Bernard' in the process, an act which visibly shook the congregation. This has since triggered conversations, with many wondering what her reasons could be for such a bizarre move.
That snippet also made it onto the internet and was turned into thousands of memes on Twitter and TikTok.
Weeks on, the woman in question has opened up.
Comfort Jackson says she helps to clean the church where the late Fr. Bernard served, adding that he had been pivotal in her personal growth and development.
"He remembers me in prayers and was looking after me and my father when he was sick," he said.
According to her, the shock of seeing a man who, she says, had done a lot for her go, was a scene she could not fathom.
Comfort revealed that she had even dreamt about the cleric after his death ahead of the funeral service.
Speaking on Kofi TV, she said the grief weighed so heavy on her that she cannot explain how she jumped into the grave. "I was all the way at the back."
Watch the video below:
DISCLAIMER: The Views, Comments, Opinions, Contributions and Statements made by Readers and Contributors on this platform do not necessarily represent the views or policies of Homebase Television Ltd.
Visit Our Social Media for More
About Author