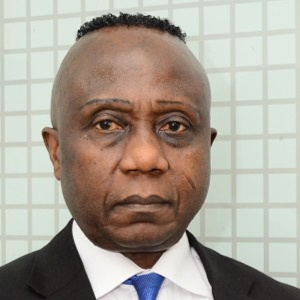 Dr. John Kwakye
The Director of Research at the Institute of Economic Affairs (IEA), Dr. John Kwakye has questioned government's unwillingness to work on the fiscal adjustment as suggested by the International Monetary Fund (IMF) in order to reach a debt sustainability level.
According to him, government is rather focusing its attention on the debt restructuring with less concentration on the fiscal adjustment.
This, he believes could prolong the commitment and assurance of the Paris Club and G-20 Members to give an assurance for a debt restructuring.
Dr. Kwakye pointed out that the IMF has always made suggestions to the government to Ghana to embark on fiscal adjustment in addition to the debt restructuring programmes.
"I look at the language that the IMF is using in their communique. The IMF is saying that there should be a combination of fiscal adjustment and debt restructuring to get to the sustainability level. But it looks like our government is not prepared to do much of the fiscal adjustment which CSOs have made concrete proposals," he said.
Dr. Kwakye stated that such deliberate neglect for fiscal adjustments is the bane of the economy.
He added that a debt restructuring with fiscal discipline would not result on sustainable debt management.
He advised government to implement the numerous fiscal adjustment proposals made by CSOs to help revive the economy.
"This government since last year when it started negotiating with the Staff of IMF, keeps telling Ghanaians they are very close. But if you examine the situation carefully the date keeps changing".
Dr. Kwakye suggested that one of the reasons for the delay could be the signals sent by government, on the Finance Minister's refusal to embark on fiscal adjustment.
DISCLAIMER: The Views, Comments, Opinions, Contributions and Statements made by Readers and Contributors on this platform do not necessarily represent the views or policies of Homebase Television Ltd.
Visit Our Social Media for More
About Author