Why Ghana Was Featured In Washington Post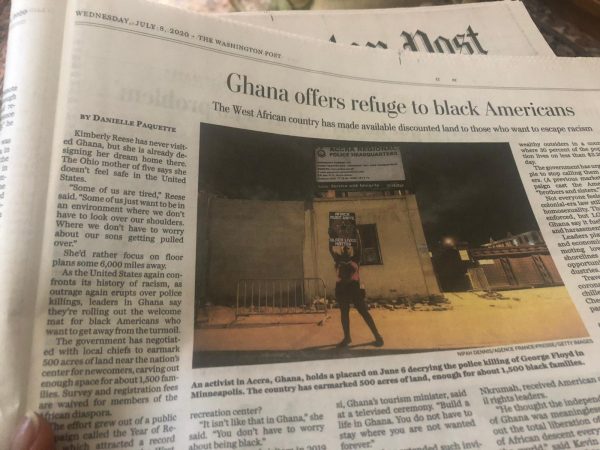 Views: 144
Read Time:
1 Minute, 44 Second
Ghana was featured in a Washington post on 8th of July, 2020 with the headline "Ghana offers refuge to black Americans, by Daniele Pauette.
The reason for the feature was as a result of Black Americans like Kimberly Rese, who have never stepped foot in Ghana, but is already designing her dream house there, as she was tired of their sons getting caught up in Americas' confrontation of their history against to racism and wants to be in an environment where she will feel safe.
Read Also: Minority Press Statement On The Spread Of Covid-19 Casaes Among Students By Kwabena Mintah Akandoh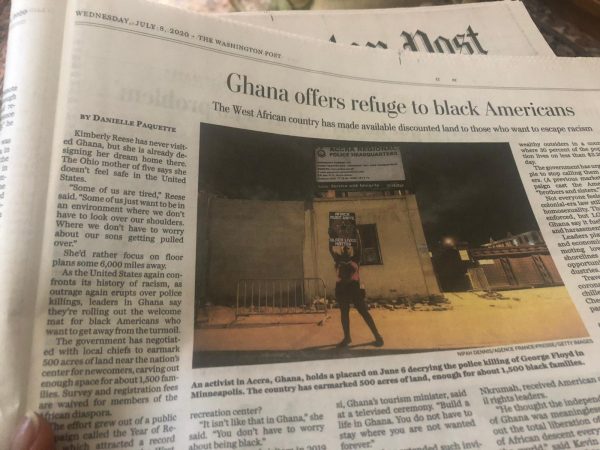 Ghana rolled out its mat for black Americans who wants to feel safe and build a life for themselves allocating 500 acres of land near the Nation's Centre For Newcomers which can serve about 1500 families as it launched the "year of return " in 2018.
She also added that, in Ghana, you don't have to worry being black . Kindra Parker, another black American, is waiting for the lift on ban on international flights due to COVID-19 in Ghana, so she can fly over and live her life.
The "Year of return" was launched by the president of the Republic, his Excellency Nana Addo Dankwa Akufo-Addo in Washington, Dc in 2018 aimed at promoting Ghana as a tourist destination and investment opportunity.
This initiative was for Africans in the diaspora; to give them a fresh start to the quest to unite Africans on the continent with their brothers and sisters.
The year 2019 was symbolic because it celebrates 400 years since the first enslaved African to step foot in Jamestown, Virginia in the United States.
The initiative has benefited the county with an attracted recorded number of tourists to West Africa and aims at converting visitors into residents with special land deals and easy path to Citizenship.
As at 30th January 2020, according to the then Minister for tourism, Madam Barbara Oteng Gyasi, the year of return has injected an amount of 1.9billion dollars into the economy of the country.